8 Ways To Be A Happy Homebody Over The Holidays
With the pile of invitations and obligations piling up, you may be due for a long weekend spent cozied up indoors. With these 8 tips, you'll be in happy homebody heaven this holiday season.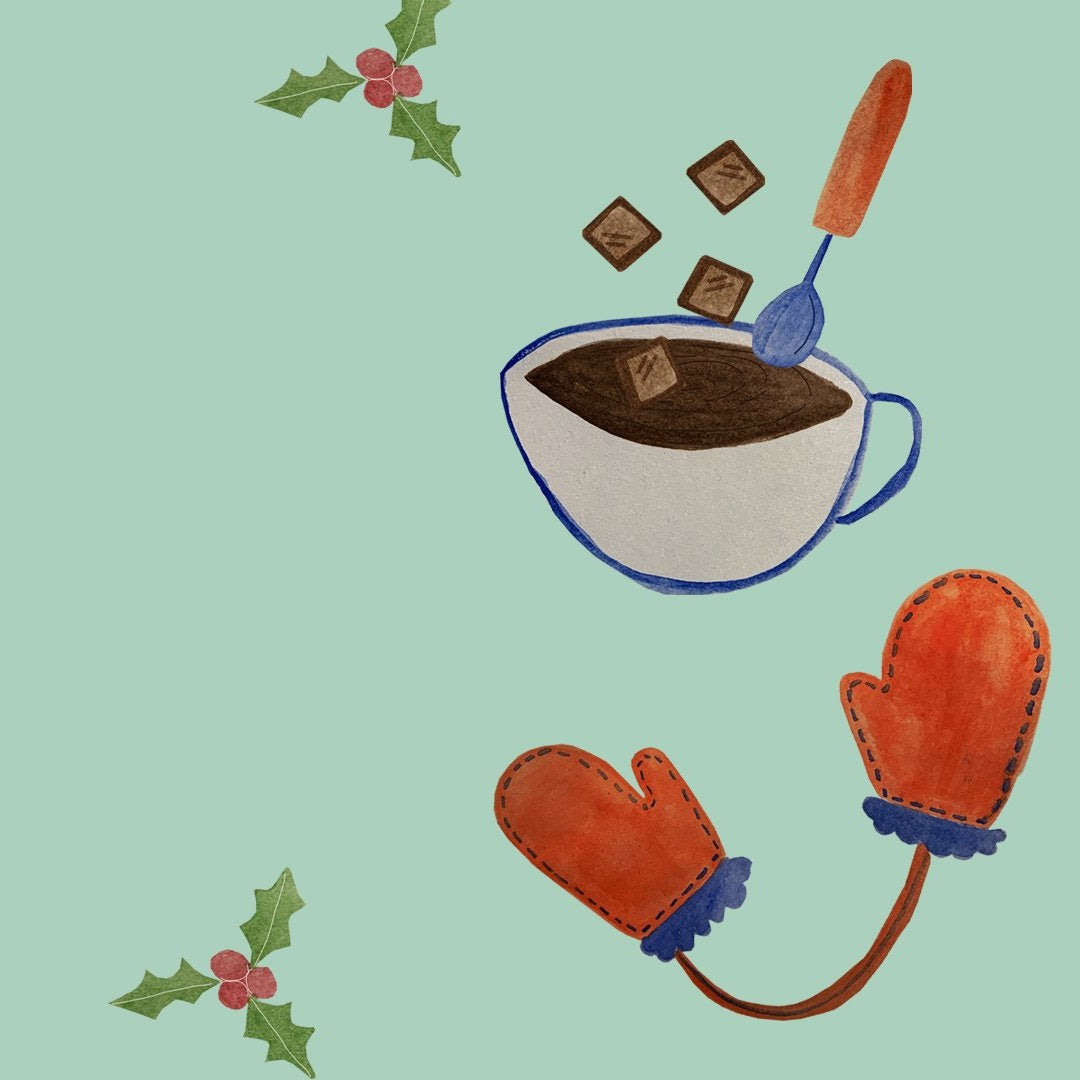 Bearassentials
There's nothing wrong with being a homebody; in fact, we encourage it! Some essentials to increase your happiness include all the cozy things, like fuzzy socks, the comfiest sweats, and (of course) one of our chunky knit blankets to keep you warm.
Spending time on a new hobby at home is a great way to boost your happiness, whether it's cooking, baking or candle-making.
Your happy homebody weekend can include movie marathons, board game challenges, bubble baths, or even planning for your next vacation. Enjoy!
Did you know?
The word 'homebody' was coined way back when in 1821. Apparently, we've been choosing couches over cocktail bars for centuries!
If the pile of invitations to holiday parties, office potlucks, and white elephant exchanges leaves you feeling exhausted before you've even made it to Christmas, you may be due for a long weekend spent entirely at home. While some people are extroverts who get more energy from being around crowds of people, many tend towards the introverted side - the kind of people who crave being home and get reenergized from some quality time with themselves. Whichever side you lean towards, everyone can benefit from some calm and cozy time when all of the festivities leave you feeling frazzled. With these 8 tips, you'll be in happy homebody heaven this holiday season.
Get Your Christmas Cookie Crafting On
Start blasting your favorite Christmas music, preheat the oven, and get your mixing bowls out. Holiday cookies are one of the best parts of the season, right? Whether you're making big batches to give out to friends and family or just keeping them for yourself (we don't blame you), cookie-baking is a surefire way to get yourself in the holiday spirit. It can also help you focus, de-stress, and increase your overall feelings of wellbeing. With gingerbread and sugar cookies in shapes ranging from Santas to snowflakes, it's time to tie your apron on and get creative!
Become The Next Iron Chef
Even if you fall more towards being on "Worst Cooks in America" than on "Iron Chef", spending some time working out a new recipe is a fun way to pass the evening. Remember, it doesn't need to come out looking exactly like the picture! Embrace the process and have fun with it. Maybe you'll call your mom to hunt down a family comfort food favorite, or flip open a dusty cookbook at random to make the first tasty recipe you find - anything goes! And, of course, the trusty Internet will have inspiration for any meal, appetizer, drink, or dessert you could ever imagine. If you're a fan of imbibing, try your hand at crafting some healthy holiday cocktails that go well beyond eggnog. Start using homemade rosemary-infused syrup or festive pomegranate seeds in your cocktails and your friends will be lining up at your door instead of the bar!
Partake In A Marathon (Of Movies, That Is)
If you've ever wanted to watch an entire movie series from start to finish, your homebody weekend is the time to try it. Some of the most popular movie series are Star Wars, The Godfather, Toy Story, Harry Potter, Jurassic Park, and Lord of the Rings. Take your pick and break out the popcorn and Milk Duds - it's going to be a long night! And don't shy away from films that bring on a good cry - it's been shown that movies that make you feel sad can actually increase levels of endorphins in the brain. It's your body's way of countering feelings of trauma, and can actually leave your mood boosted long after the closing credits. Of course, feel free to swap out the movies for a marathon reading sesh if you're more of a bookworm than a film buff.
Uplevel Your Coziness
Being a homebody is basically synonymous with being cozy - after all, it's no fun lazing around in your jeans and button-downs. If you don't already have drawers full of comfy gear you love, it's time to upgrade your loungewear. Some staples you'll need to include are fuzzy socks or slippers, stretchy pants and sweats, and a luxuriously soft shirt or sweater. A chunky knit blanket is the next and final step in completing your cozy ensemble (we recommend our Tree Napper for a warm yet breathable couch buddy!) Bonus points for a fire roaring nearby and a steaming cup of tea in hand. Beware, you may never want to leave your house again.
Plan Your Next Travel Adventure
There's no better time to scope out your next vacay spot than when you're settled down for a long weekend inside. Luckily, all of the maps and travel guides are digital nowadays, so you can dream about faraway places from the comfort of your living room. Whether it's a full-fledged international excursion, a weekend road trip, or just a staycation in your home city, planning time away can make you enjoy your time at home even more. In fact, the very act of planning your next escape can boost your mood and increase feelings of wellbeing. We all know there's nothing better than picturing yourself on a tropical island when the winter weather is bringing you down. It's also easier to cope with challenges at work or at home knowing that a well-deserved break is just around the corner. So break out the maps and travel guides, and look forward to your future globetrotting self.
Hone In On Your Hobbies
Whether it's a new hobby you've always wanted to try or one you've been twiddling away at for years, using your hands to create something is a wonderful way to pass the time. Playing an instrument, urban gardening, painting, crafting, and cooking are just a few of the hundreds of at-home hobbies out there. Not only do they keep you busy, but having a hobby you enjoy has been shown to improve memory, relieve stress, promote mindfulness, and even prevent depression. Studies have shown that when people spend more time on creative activities than usual, they report increased feelings of happiness and well-being the next day. So take a few minutes and get crafting, cooking, or even just doodling, your mind (and mood) will thank you!
Break Out The Board Games
A classic night-in activity, board games bring back a sense of childlike nostalgia, especially if you go for the ones that frequented Grandma's house circa 1990. Scrabble, Monopoly (if you've got 5 hours), Yahtzee, Battleship, and Clue are some all-star winners in the world of board games. However, if no one is joining your happy homebody time, you may want to dive into a puzzle or go for a classic game of Solitaire (the ultimate introvert's game).
Photo by Christopher Paul High on Unsplash
Time For Some Bubbles
While you may be thinking champagne, we're thinking more of a bubble bath (or perhaps you can double the bubbles and sip some champagne at the same time?) Either way, a relaxing bath full of calming scents and a peaceful soundtrack sounds pretty ideal. Essential oil diffusers can fill the room with smells of lavender or rose, while candles come in every scent under the sun, ranging from pumpkin spice to pine forests. If you choose the candle-path, be sure to do a little homework. Most conventional candles use refined, petroleum-based paraffin, which may release cancer-causing soot when they are burned. Some candles even use lead in their wicks, which you can breathe in when the candle is lit. Organic and natural candles are the best for your health, like PF Candles that are vegan, cruelty-free, and phthalate-free. Safe bubble baths only, please!