#WeightOutBlackFriday
187:42:49
We're thankful for you! Together, we swapped shopping for
resting, joined by over 11,000 people this Black Friday.
Why are we collecting rest?
Black Friday can be one of the most stressful days of the year. Taking a few moments to stop before you shop can bring you rest and help you make more mindful choices.
#WeightOutBlackFriday
Mindfulness can be contagious
Your Restometer's not alone: together our rest adds up. See how much rest we've already collected across the country.
For every minute collected, Bearaby will donate to NAMI,
supporting their helpline during one of the most stressful days of
the year. Learn more about the nation's largest grassroots mental
health organization here.
Collecting rest in NYC
Bearaby believes in creating a calmer, more comforted world all year round. That's why we've closed our doors and swapped shopping for resting.

The hand-knitted Bearaby bench creates calm for busy shoppers, who add to our live Restometer while taking a breather.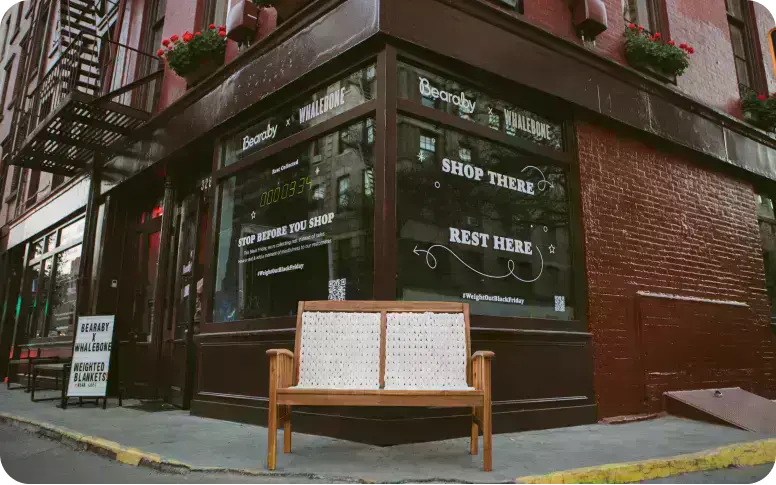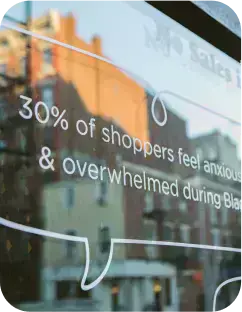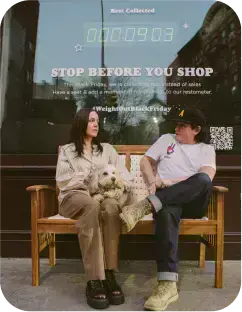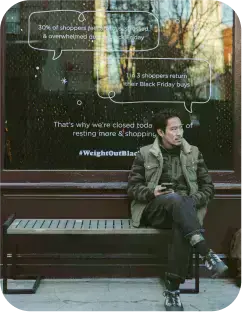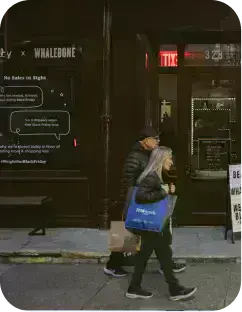 Join us to rest, enjoy mindful surprises, and
#WeightOutBlackFriday.
328 Bleecker Street, New York.
Create your own mindful moment
Online shopping can lead to endless scrolling and dry eyes. We blink less and worry more. So before you click on to your
next destination, take a moment to reconnect with yourself.