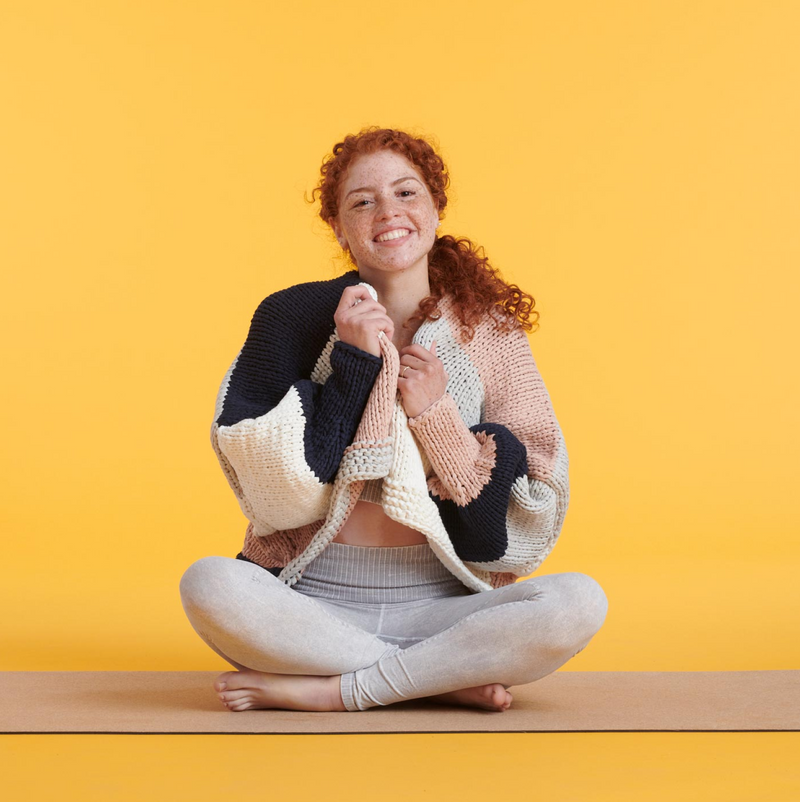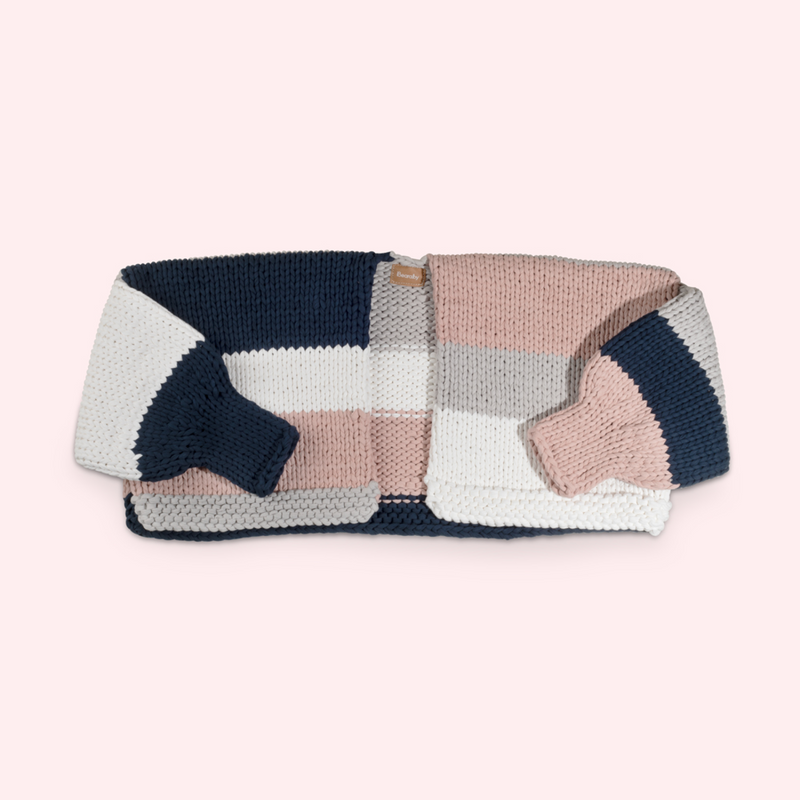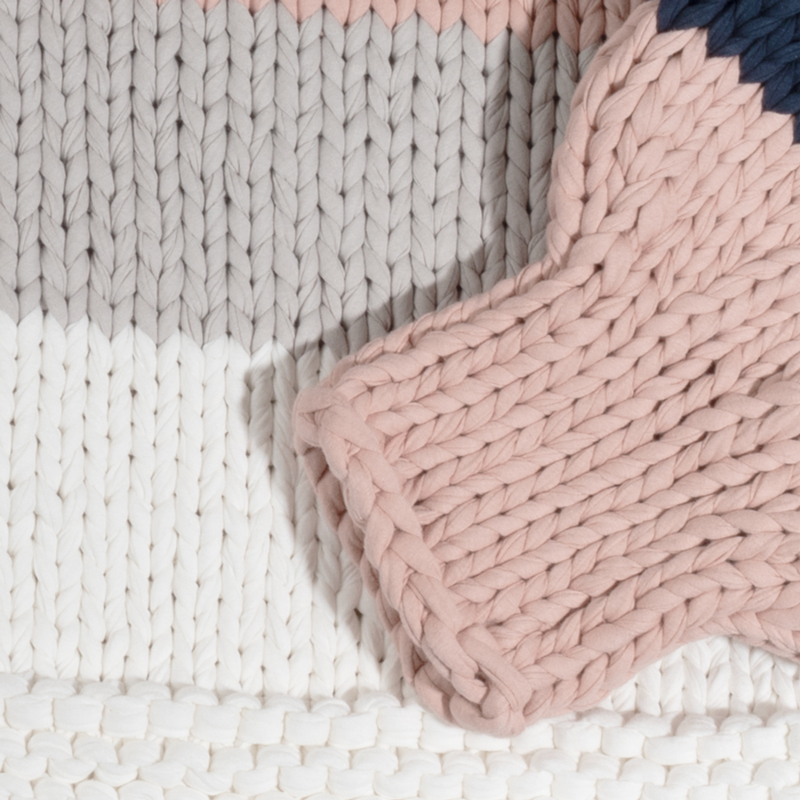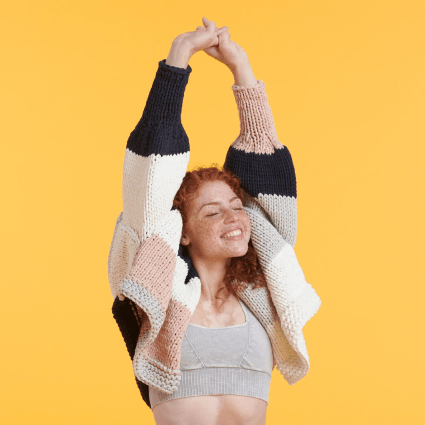 Home / Collection /
Napigan
A knitted weighted sweater for calming comfort on the go.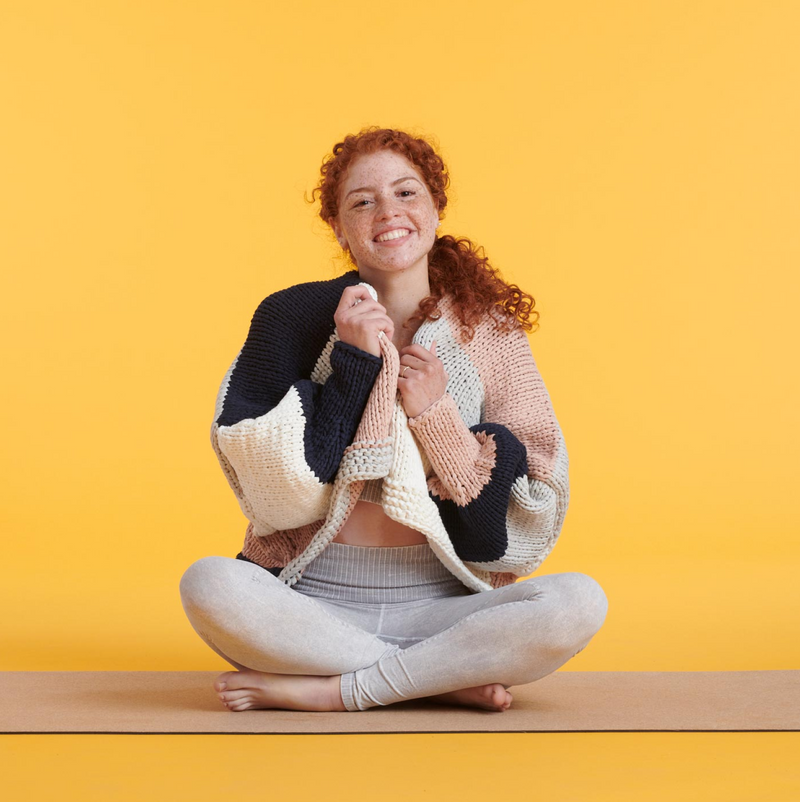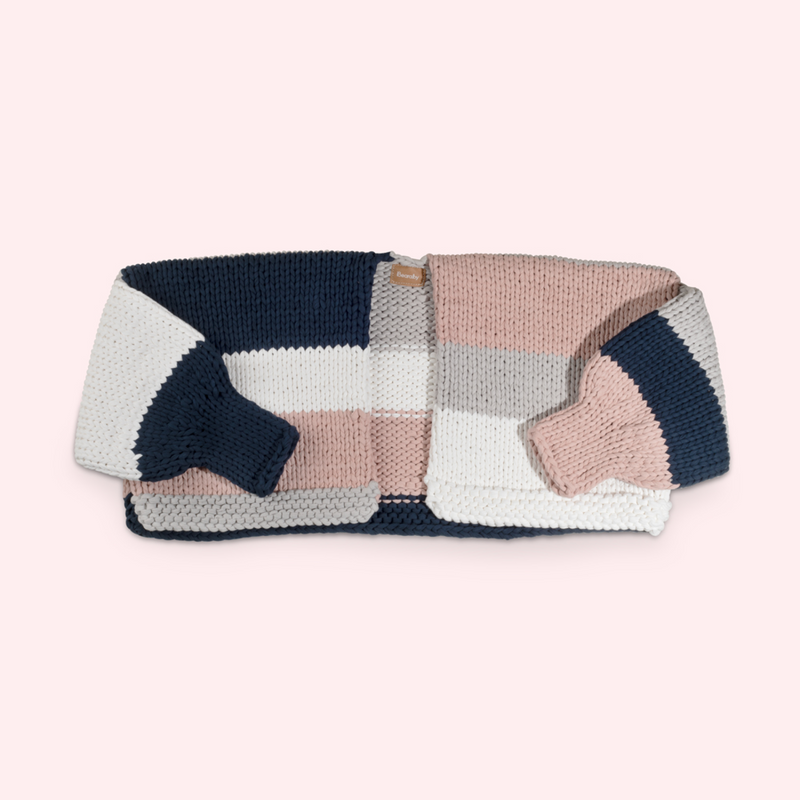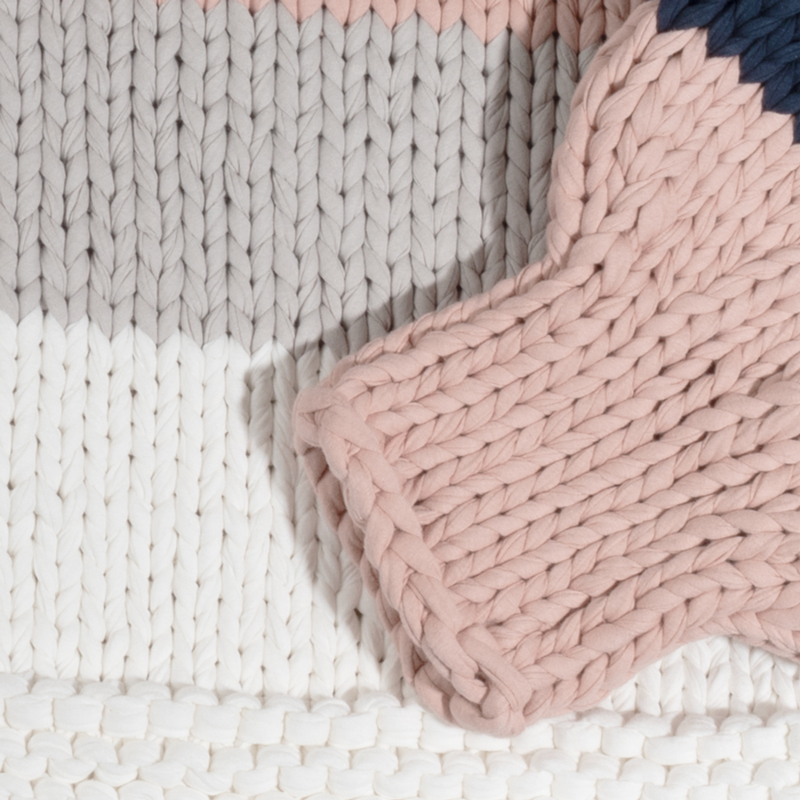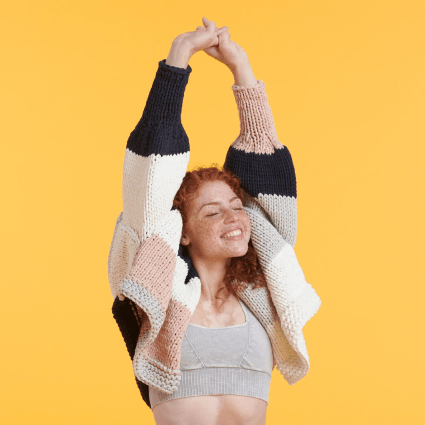 Product Information
Everyday layering meets soothing stress relief in this buttery soft, breathable organic cotton weighted sweater.




Weighted blankets have been medically proven to aid naturally deeper sleep cycles. The weight on your body stimulates the production of serotonin (the happy hormone), reduces cortisol (the stress hormone), and increases melatonin, which helps you fall (and stay) asleep.




Our chunky-knit Napigan brings the benefits of a weighted blanket to a functional wardrobe piece, helping you stay calm and comforted during busy days. The Napigan's relaxed style makes it ready to complete any outfit — whether you're hitting the town or hitting the snooze button.


Free shipping and easy returns.
Materials
Our organic long-staple cotton is Fairtrade International certified and is pre-washed for buttery softness – just like your favorite T-shirt.

The Napigan is made of 100% organic cotton.

A healthier choice for your home and the planet: organic cotton uses up to 90% less water than conventional farming methods and is free from harmful chemicals, pesticides, synthetics, or artificial softeners.
Care Instructions
Wash separately in cold water, on a delicate or permanent-press cycle, using mild or eco-friendly detergent. Tumble dry on low.
Avoid fabric softeners or bleach.
Note: your Napigan may take more than one cycle to be fully dried. Avoid hanging your Napigan to dry – it'll stretch out its lovely loops. Avoid top-loading washing and drying machines.
Learn more: How to wash your Bearaby knitted weighted blanket
Specs
Dimensions:

Color -Confetti:
Relaxed oversized fit
Unisex cropped knitted sweater

Waist - 29"
Shoulder - 29"
Length - 16"
Weight - 5 lbs

Color - Ribbons:
Relaxed oversized fit
Unisex knitted cardigan

Waist - 29"
Shoulder - 29"
Length - 22"
Weight - 7 lbs
Size Guide
See how it looks on your bed:
Phenomenal
I LOVE a good sweater almost as much as I love my weighted blanket … it's like Bearaby read my mind!
Juan M.
Eyecatching
The only complaint would be that when I wear my Napigan everyone starts asking where I got it from.
Sharon G.
Comfy Travel Buddy
This is now my favorite thing to wear on a plane — so snug and stress relieving.
Bianca B.
DESIGN
Soft, breathable, chunky knit that looks as good as it feels
The magic of a blissful cuddle, captured in layers of soft fabric and hand-knitted into cocoonable, couchworthy perfection.
BENEFITS
Napigan Benefits
The same soothing comfort of our Cotton Napper now comes in sweater form! Naturally weighted with layer upon layer of organic cotton yarn, the Napigan is a chunky-knit weighted sweater full of incredible benefits, both for you and the planet.

Soft, breathable
fabric

Hand-knitted with
love

Machine
washable

Gentle,
comforting weight

Vegan

Sensory relieving
REVIEWS
What our customers say
Reviewing

Napigan

Confetti / Small

Napigan

I love this sweater! Perfectly weighted and very cozy.

Too comfy

Mine just arrived and I won't take it off. The problem is that it's so comforting I just want to fall asleep. I love love love my blanket and this is an awesome alternative to just staying in bed.

Reviewing

Napigan

Confetti / Small

Not too hot

This is really nice for those kind of in between weather days when regular sweaters would usually make me too hot. It keeps out the chill but doesnt make me sweaty. Overall super comfy and I think I will be wearing it well into the spring and even summer.

Reviewing

Napigan

Confetti / Small

Causing fights

My boyfriend bought me this as an early birthday present and we both love it! Now the only problem is that he tries to steal it from me when I get home. Maybe we need a second one??

Reviewing

Napigan

Confetti / Small

Cant stop wearing it

Literally put this on as soon as I got it and didnt want to take it off.
Reviews Loaded
Reviews Added