Why Becoming A Zero Waste Business Means A lot To Our Brand
It's safe to say we're in a committed relationship with the environment. Not only do we reduce the amount of waste that goes out into the world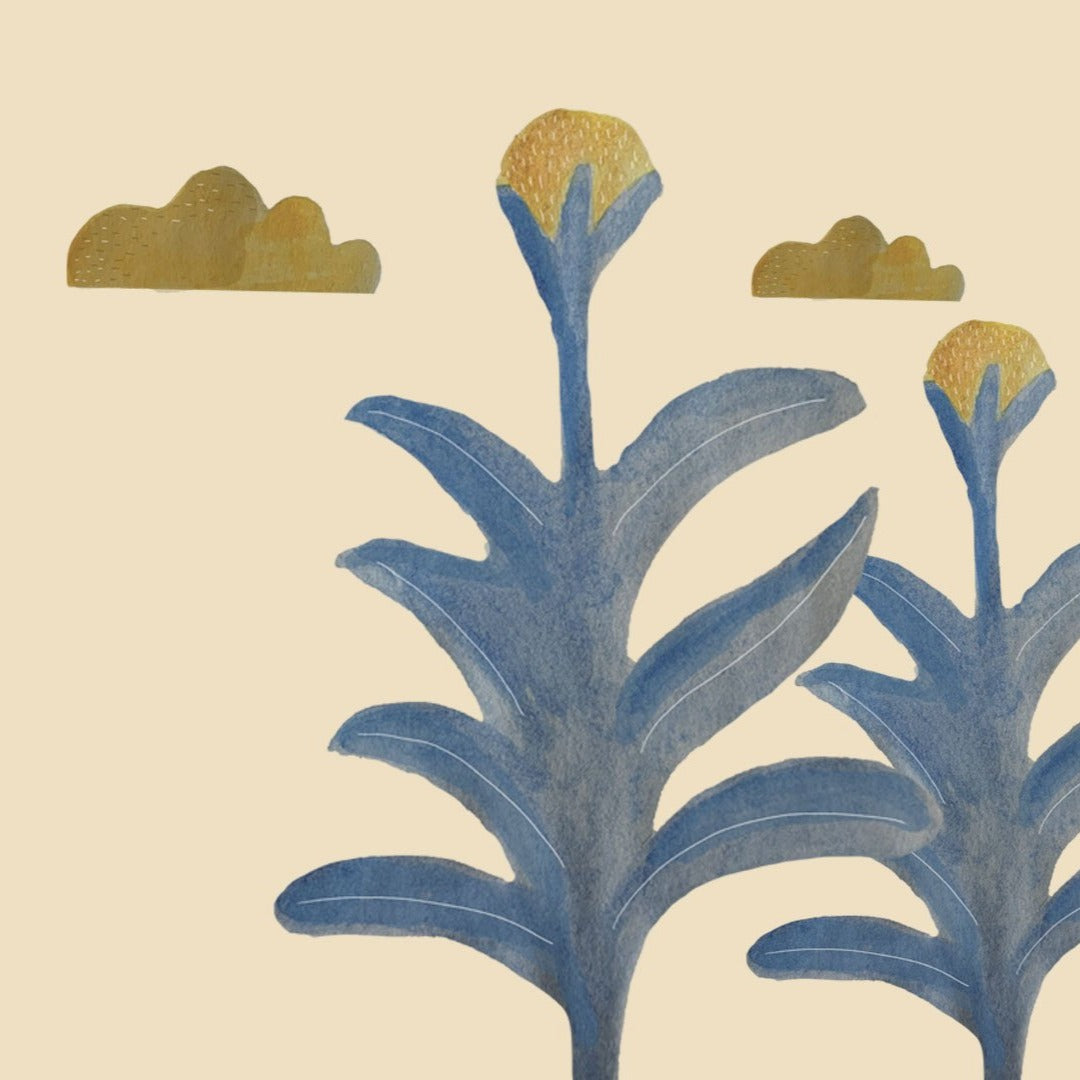 Bearassentials
We're not here to be sanctimonious—to publicize all the ways in which we consider ourselves a sustainable company, and to be judgy toward those who aren't. We just practice what we preach by leaving as little a carbon footprint as possible.
Our partnership with One Tree Planted ensured that Bearaby planted a tree for every Tree Napper purchased. In 2018, the non-profit environmental charity planted 1.3 million trees through their network of partnerships (including yours truly!).
Plastic is NOT fantastic. And we don't use it, or any other filler for the matter, in any of our Nappers. There's no need since we only use a voluminous amount of organic fabric to create all-natural weight.
Did you know?
In 2014, it was estimated that the global usage of coffee pods could circle the Earth 26 times! Imagine how many laps those pods did in 2019...
It's safe to say we're in a committed relationship with the environment. Not only do we reduce the amount of waste that goes out into the world, but we're also doing our part to give something back to this environment that we so love. It's a big part of our mission to make sure that we're acting sustainably, responsibly, and with as little a carbon footprint as possible. Keep reading to get inspired by how we contribute to the world by being a zero waste company.
How Bearaby Approaches Zero Waste
From production to packaging to shipping, there are many ways in which excess waste could potentially pile up, but not on our end. We've been committed to being a sustainable and zero waste company since Day 1. That means you won't find any plastic wrapping or excess packing materials coming to your doorstep.
Not now, not ever.
Plastic packaging is not only detrimental to the environment, but it's harmful to marine and land life, as it contains health-damaging compounds, and takes centuries to degrade. The durability that plastic was first applauded for decades ago is one of the main reasons it's so harmful to our planet. Its lifespan is long, yet damaging.
Our forests, oceans, and beaches are increasingly becoming dumping grounds for the world's reliance on plastic products. When you throw away some single-use plastic wrapped up with one of the many items you purchased during your online shopping binge last weekend, it's easy to forget where that plastic will likely end up. It may not necessarily be piling up in your backyard, but it's making its unwanted presence in other precious places. Let's be real… it's more than an unpleasant eyesore. It's a serious problem. And all the above is only the tip of the iceberg as to why we avoid plastic use at all costs.
Bearaby believes it's our duty to eliminate plastics altogether and provide our nap-happy customers with a low-impact product you can feel good about snuggling with. This is how we do it. For more information visit our FAQ page.

Read More: What is a Knot Pillow And What is it Used For?
Sustainably Sourced Materials
Rest assured, the fabric that makes up our lovely hand-knit blankets and stress-relieving knot pillows, the all-recycled storage bags, the plastic-free packaging, and all of our materials are carefully chosen to be sustainable and responsible.
Our hand-knitted weighted blanket, the Tree Napper, is made out of an environmentally friendly fabric known as tencel. This breathable and breezy fabric is made using a tree fiber derived from recycled and responsibly sourced wood. Oh, and it consists of 10 times less water compared to standard fibers. Although it's technically made of "wood", we can assure you the end result certainly won't feel like bark or anything timber-related. The novel way in which we prep and treat our tree fabric seamlessly lends itself to a soft and cozy weighted blanket experience. Undoubtedly, it's the perfect material to cocoon yourself in as you guiltlessly drift off into Dreamland (or Napland)!
In Protest Of Plastic Beads
Most weighted blankets on the market use fillings like plastic polypropylene pellets (or beads) of which are harmful to the environment. Our blankets don't consist of any artificial fillings. None. All we use is yards upon yards of yarn—all-natural tree fabric—to create weight without fillings. We've developed an innovative approach to building weight by hand-knitting layers upon layers of organic fabric to create the same amount of weight in a more responsible and effective manner. Our sustainably sourced, plant-based tree fabric is a much more environmentally-positive solution to a good night's sleep. Plastic-free is the way to be!
Giving Back By Planting Trees
In 2018, every time someone purchased a Tree Napper weighted blanket, we planted a tree in return. To do this, we partnered with One Tree Planted, a non-profit environmental charity that makes it easy for people to give back to the environment. They were able to plant 1.3 million trees by partnering with businesses (like Bearaby!), schools, and individuals all over the world. What a tree-t for our wonderful planet!
Trees are crucial to the overall health of our environment and us as humans. They are the filters for the water we drink and the air we breathe. Not only that, but having trees near your home or work can actually improve your health. A win for the environment and a win for our health is something we will always get behind!
We have a whole lot to go up against—climate change, deforestation, and even natural disasters like wildfires, of which California has been battling regularly as of late. Planting trees can help to prevent wildfires because young forests are better able to absorb and recover from drought and fire. We're proud to say we partner with such an honorable charity that gives back to the earth.