How To Sleep On Your Back Like A Pro
Learning how to sleep on your back can be a simple way to alleviate back pain or neck pain, which are often caused by the spine being misaligned throughout the night. We're here with three simple tips to get you started with back sleeping so that you're soon on your way towards painless dreams.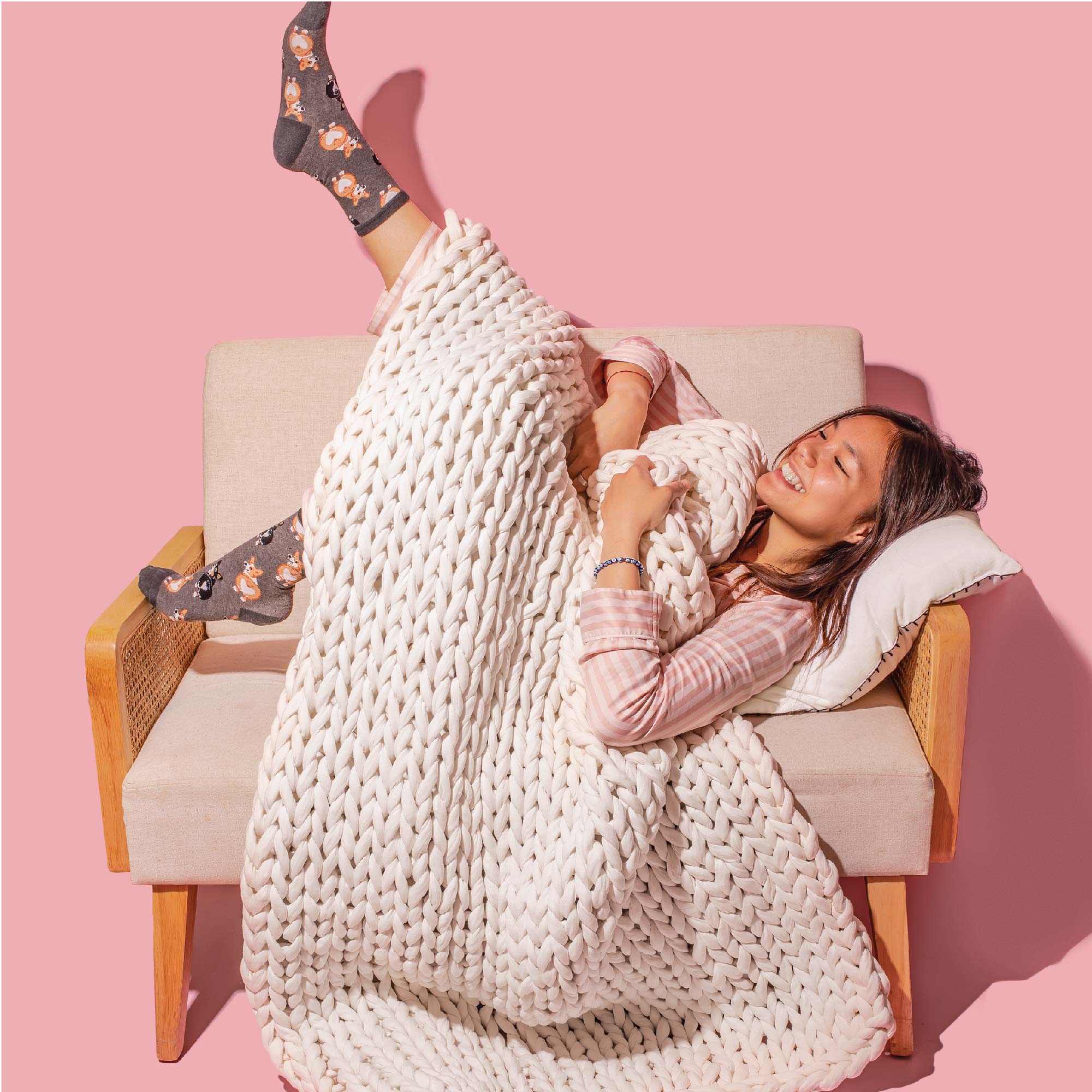 Bearassentials
Your sleep posture directly affects your long-term spine and joint health.
Training for back sleeping takes time and practice – patience is key!
Remember to correctly support your spine by using pillows or weighted blankets. 
Did you know?
Because of gravity, you are taller in the morning than you are at night.
We've all heard about the importance of how much sleep we get, but what about the importance of how you sleep? Studies show that sleeping on your back can positively impact your health. Read on to learn how to sleep on your back and become a pro at it!
Why You Might Want to Sleep on Your Back
Spine health is often overlooked in conversations about healthy lifestyles, but it is an essential player in maintaining a healthy mind and body. Studies have shown that back and neck pain affects both adults and adolescents, and this discomfort all relates to your spine.
It may surprise you that your sleeping position can make or break your spine's comfort in the morning. Do you wake up with frequent headaches, neck pain, or back pain? The solution may lie in learning how to sleep on your back.
How to Train Yourself to Sleep on Your Back
Experts tell us that we spend about one-third of our entire life sleeping (or attempting to sleep). This is why it's so important to pay attention to your sleeping position and whether or not your spine is well-aligned while you rest. If you tend to sleep on your side or stomach, and persistent pain is preventing you from getting the sleep you need, you may find relief in practicing back sleeping techniques.
Not sure how to get started? Here are a few essential tips on learning how to sleep on your back.
Your Mattress is Your Best Friend
The number one secret to back sleeping is allowing your spine to follow the natural curve of your body and remain neutral. This is what alleviates back pain and keeps your spine and joints from slipping out of alignment. To start the process of learning how to sleep on your back, make sure you have the right mattress to support your body.
Think like Goldilocks when shopping – a mattress that's too hard will hurt, whereas a mattress that's too soft will cause your spine to bend uncomfortably. You'll need to find a mattress that's just right: firm enough to support your weight but with the right amount of squishiness to conform to the natural shape of your body.
Here's an extra tip: Consider placing a pillow underneath your knees to relieve pressure in the lower back if needed. Any pillow can do the trick, whether it's your favorite accent pouf or a full body pillow like our Cuddler.
Pillow Talk
In the same way that it helps your spine to remain in a neutral position throughout the night, it's better for your neck to stay well-aligned while you sleep. This means it may be time to throw out that favorite pillow from years ago – the one that's well-loved but flat as a pancake.
Pillow support is essential for keeping your neck neutral while you sleep, and it can prevent neck injuries and morning headaches. Pairing an ergonomic pillow with a filler-free weighted blanket like our Cotton Napper is an easy solution for working out those neck pains while getting your REM sleep.
Practice Makes Perfect
It can take plenty of time and patience to learn how to sleep on your back if you're not already used to it. When you find yourself flipping over, don't stress! It's natural and normal to move throughout the night and it can even be good for your body to prevent stiffness.
If you're learning how to sleep on your back for the first time, don't be afraid to give yourself some extra support by setting boundaries – literally! If you frequently flip over during the night, try surrounding yourself with pillows, supporting your sides with a body pillow, or snuggling up with a cooling weighted blanket. This will gently keep you on your back while providing extra comfort.
Tree Napper
1025 Reviews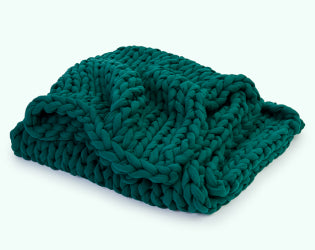 Silky-soft, airy comfort
Made from natural eucalyptus
Ultra breathable
Get Cozy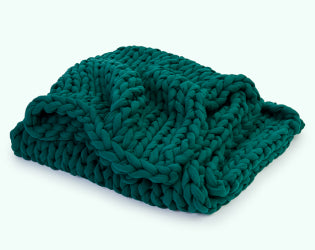 Cocoonable, couchworthy perfection
Unveil the secrets to restful sleep and join the Napperhood for a chance to win our perfect weighted blanket, the Cotton Napper. Get expert tips and insights delivered to your inbox.