What is a Pillow Sham: All You Need to Know
A pillow sham is a decorative casing that goes over bed pillows to make them appear more attractive when not in use. They're often made of stiffer cotton or linen materials and usually have trimming that runs along the edges. Pillow shams are meant purely for decoration, not for sleeping on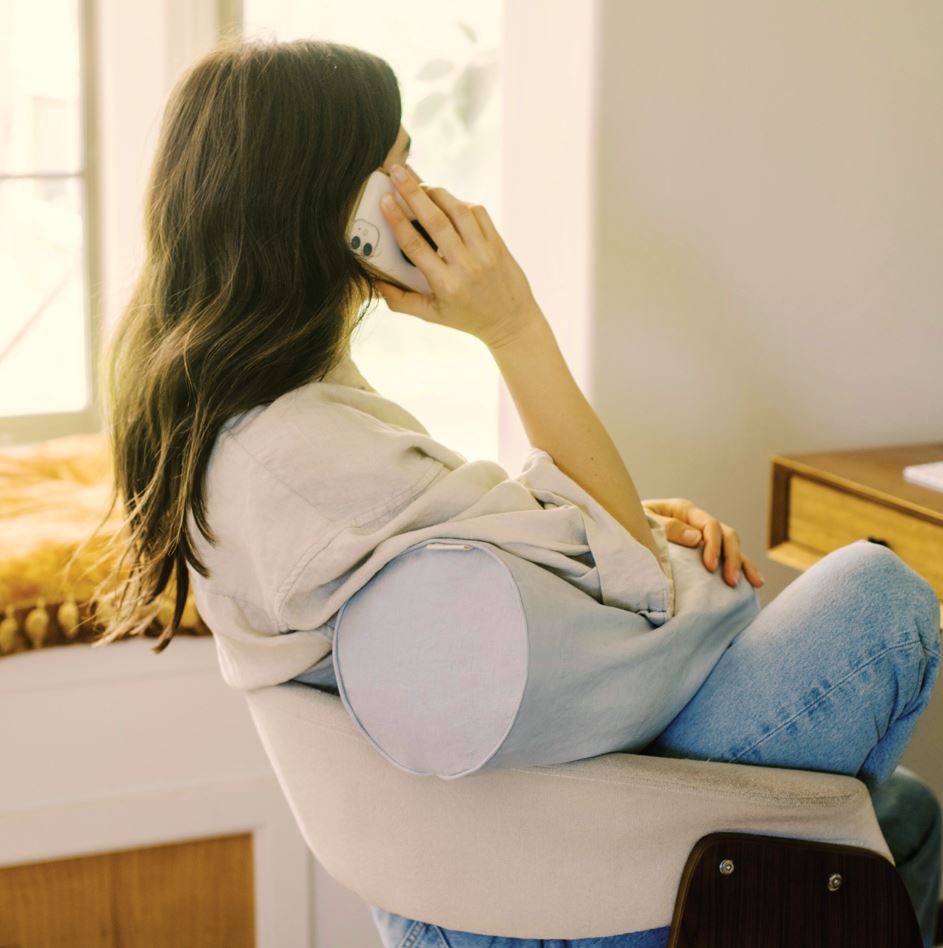 Bearassentials
Pillow shams are often designed with cotton, linen, or polyester and have thicker material than usual pillowcases.
They're designed to turn head pillows into decorations.
Pillow shams come in all head pillow sizes and some are even meant for body pillows. 
Did you know?
Pillow shams have been decorating bedrooms since the 1700s. They originally became popular in Europe, and their name comes from the idea of having a 'trick' pillow as an ornaments with the real pillows underneath.
Looking for something to spruce up your bedroom décor? Wondering what a pillow sham is?
While regular pillow covers are practical, they're not always the most beautiful thing to look at. In comes the pillow sham to save the day and make your bed setup pop.
Cover up your head rests in one of these and suddenly your pillows are a piece of art worthy of hanging on the wall.
Pillow Sham Design
Pillow shams are decorative cases that you slip over pillows – usually head pillows in the bed. They often open up in the back rather than the sides and close via a button, zipper, or a simple flap that folds over.
Some pillow shams are more elaborate than others, but most have one thing in common: trimming that runs along the edges. This trimming is there purely to provide an attractive aesthetic. Some are frilly, some lacy, and some are even fluffy.
Pillow Sham Materials
Another common theme with pillow shams is a heavier material. In most cases that means cotton, linen, or even polyester. Some are slightly shiny, some are fairly basic, and some have elegant designs woven into them, similar to sofa cushions.
What is The Difference Between a Pillowcase and a Pillow Sham?
Because of that stiff, decorative material, pillow shams can be a little tough to sleep on, and that's the main difference between it and a regular pillowcase. Many people put pillows inside the shams during the day and take them out at night when it's time to up the comfort level for a snooze.
Another reason for sleeping on a pillowcase instead of a pillow sham is that getting pillowcases a little dirty with natural oils and sweat from your head is no big deal. However, sometimes that can end up staining shams.
Pillow Sham Sizes
Since pillow shams are normally used on head pillows, there are a few standard sizes:
| Pillow Type | Pillow Sham Size (inches) |
| --- | --- |
| Standard | 20 x 26 |
| Queen | 20 x 30 in |
| King | 20 x 36 in |
| Euro | 26 x 26 (sometimes other sizes) |
A pillow sham should only be slightly bigger than the actual pillow so that it can fill up the case properly. So you may want to avoid using a king-sized pillow sham on a standard pillow. Otherwise you may end up with a pillow that looks like it's wearing parachute pants
Other Pillow Sham Types
On top of the above options there are also other types gaining popularity, such as body pillow shams.
However, in these cases, size tend to vary as the shams are usually specifically made for the body pillow, like our Cuddler Cover. The Cuddler Cover also differs from other shams in that it has no uncomfortable edges and the buttery organic cotton makes it cozy to sleep with.
There are even pillow shams designed for lounging pillows, like bolster pillows. And of course, couch cushions already have similar decorative casings, usually built into the design.
You can keep your usual head or body pillow in a sham, slap it on the bed, and marvel at how it ties the room together. Some people even keep two sets of pillows: one in pillow shams for decoration and a regular set of head pillows hidden underneath.
The Cuddler Cover works the same way. When stuffed with a Cuddler body pillow, you can toss it across the whole bedspread and start to feel charmed.
Where Do You Put Pillow Shams On a Bed?
The actual positioning of pillow shams depends on the person, but most people keep these accessories at the head of the bed, sometimes with regular pillows underneath. The idea is to have a neatly made bed with a set of decorations tying it all together.
FAQs
1. Can You Sleep On a Pillow Sham?
You can sleep on a pillow sham, but some are made with decorative materials that could be uncomfortable. Often these are stiff cottons or linens. The trimmings along the edges of the covers may also be a nuisance for some people that could lead to unwanted night time wake-ups.
On top of that, people produce dirt and oil from the scalp and hair, which may stain the pillow sham over time, making it less appealing as a decorative piece. This, along with greater comfort, is what regular pillowcases are meant for.
2. Is a Pillow Sham an Actual Pillow?
A pillow sham is not an actual pillow. The term refers to a decorative casing that goes around the pillow, making it a more appealing piece of bedroom décor.
These casings have been around for a long time, maybe even centuries. The name comes from the idea that the person wrapping their pillow in a decorative casing is tricking the viewer into thinking that it's a decoration piece. That's what 'sham' means: Something that is not what it appears to be.
3. How Do You Make Pillow Shams Look Full?
The first way to make a pillow sham look full is to purchase one that's the right size for your pillow. Pillows normally come in established sizes like standard, queen, king, and Euro, and pillow shams are made to fit these like a glove.
If your sham doesn't quite match your pillow, one way to make it look fuller is by stuffing a towel on the bottom or along the sides if the casing is baggy lengthwise. Try to avoid putting the towel in the top side as it can make the sham look lumpy.
4. Do Pillow Shams Have to Match the Comforter?
Pillow shams do not have to match the comforter of your bed, but they should complement it in some way. While some shams are sold as matching sets for bedding, you can also find separate ones that aren't meant for your comforter but match it all the same.
Try to look for pillow shams that have a basic pattern – or no pattern at all. These will match up with most comforter designs as long as they're within the same color palette. For example, our Cuddler Cover comes in 12 different designs that can match any comforter or weighted blankets like our Napper.
Conclusion
A pillow sham is a decorative casing that typically goes over head pillows. However, other types of pillows are getting their own shams, such as our Cuddler Cover, designed to fit our full-sized Cuddler body pillow like a glove.
While you can sleep on pillow shams if you want, they're meant to act as a piece of bedroom décor, and are often not very comfortable to sleep on. Instead, try slipping your pillow into one and watch the whole interior decorating scheme of your bedroom fall into harmony.