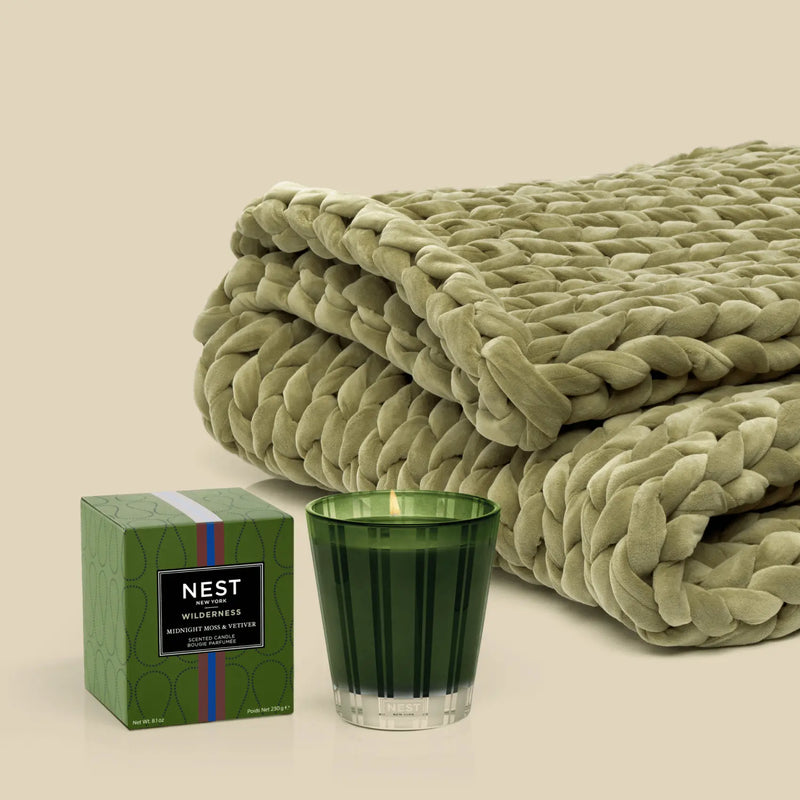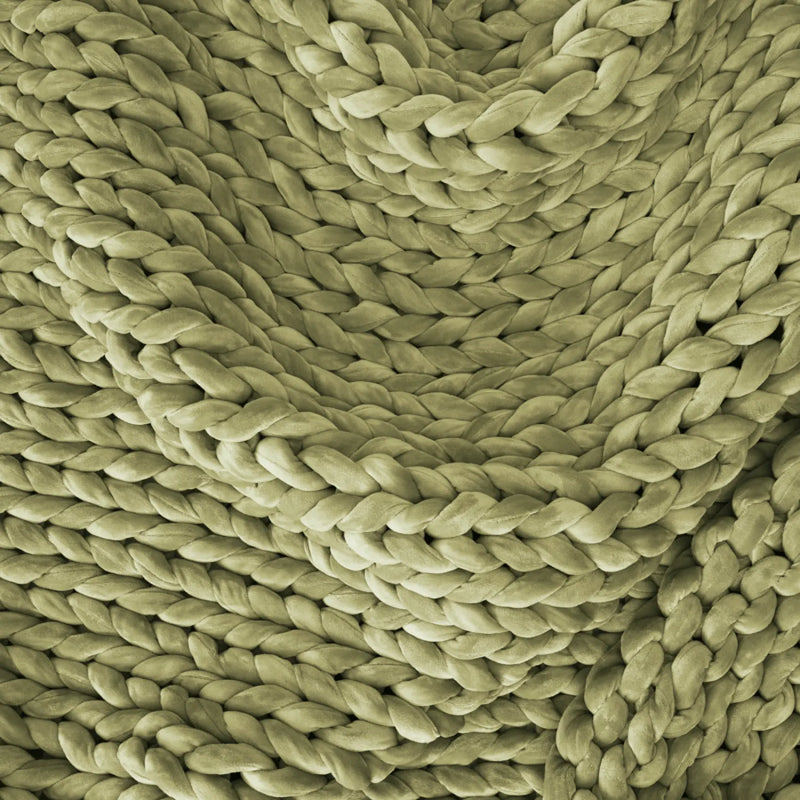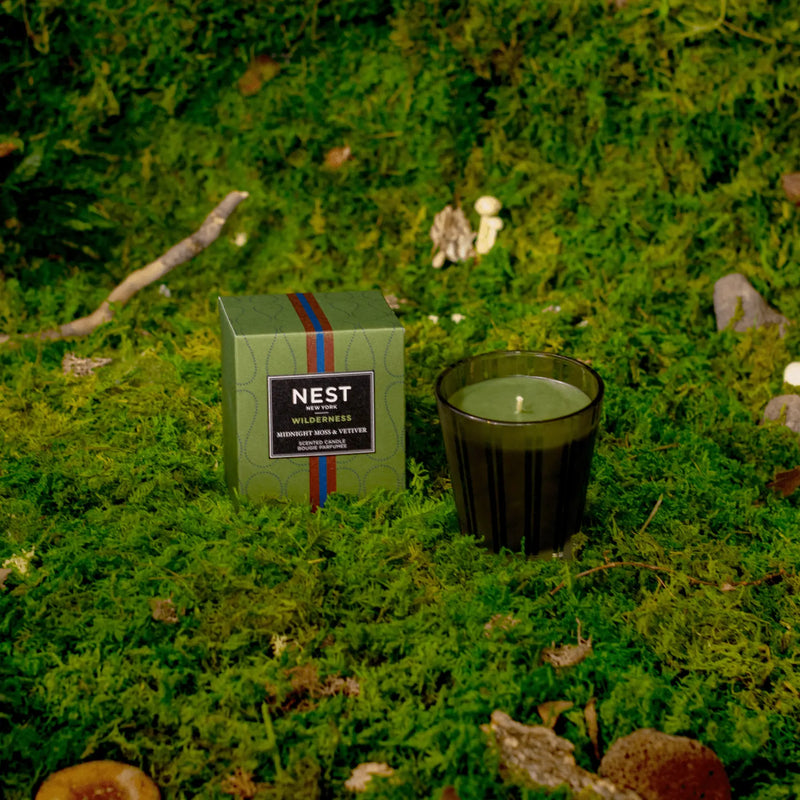 Bearaby x NEST New York Bundle
An eco-velvet Napper paired with a NEST New York candle in Midnight Moss to help you relax and feel calmer. Created in support of NEXT for Autism.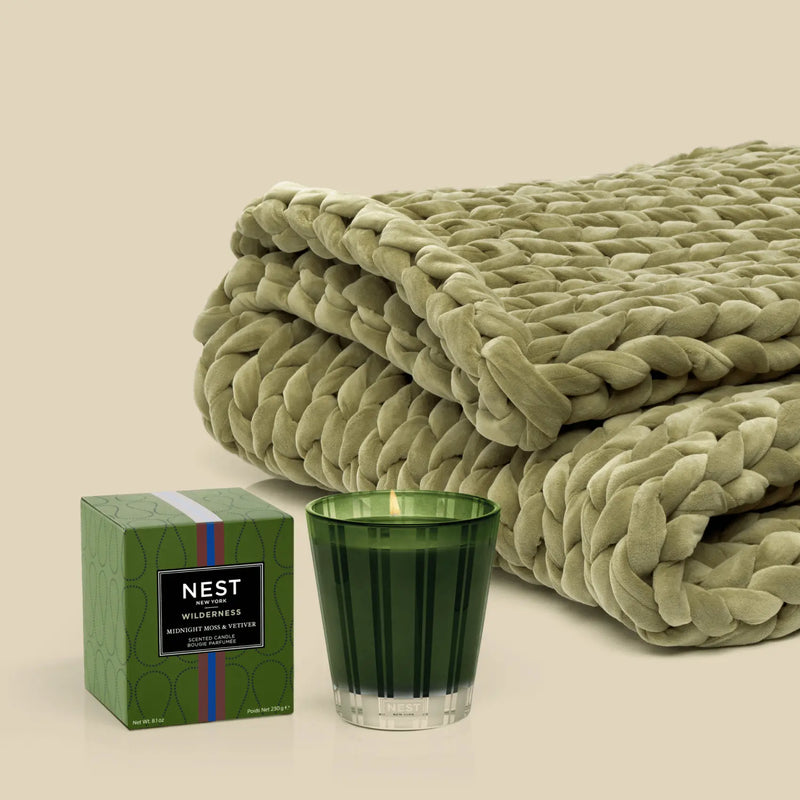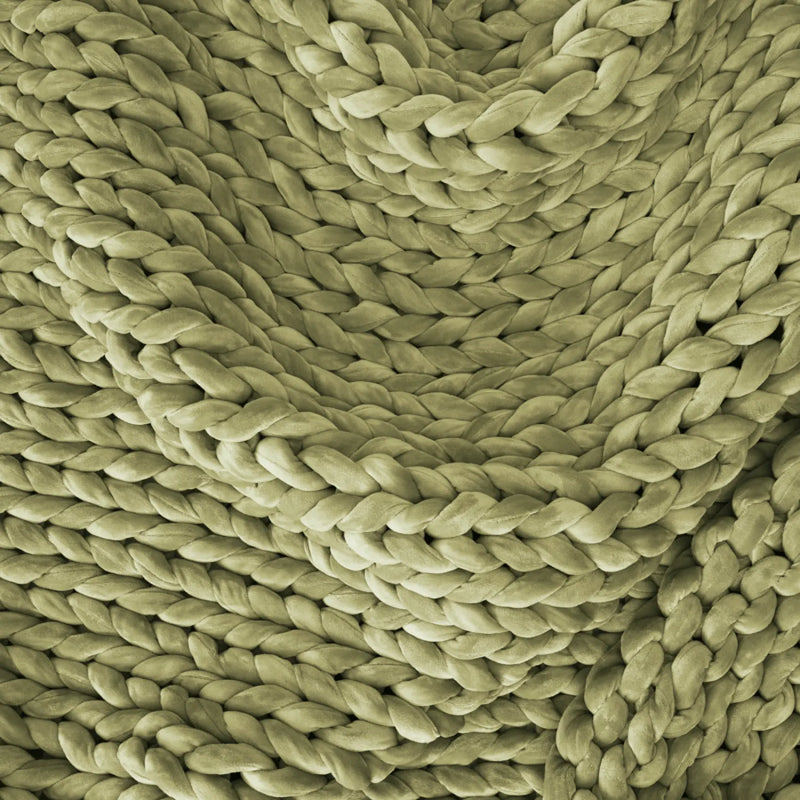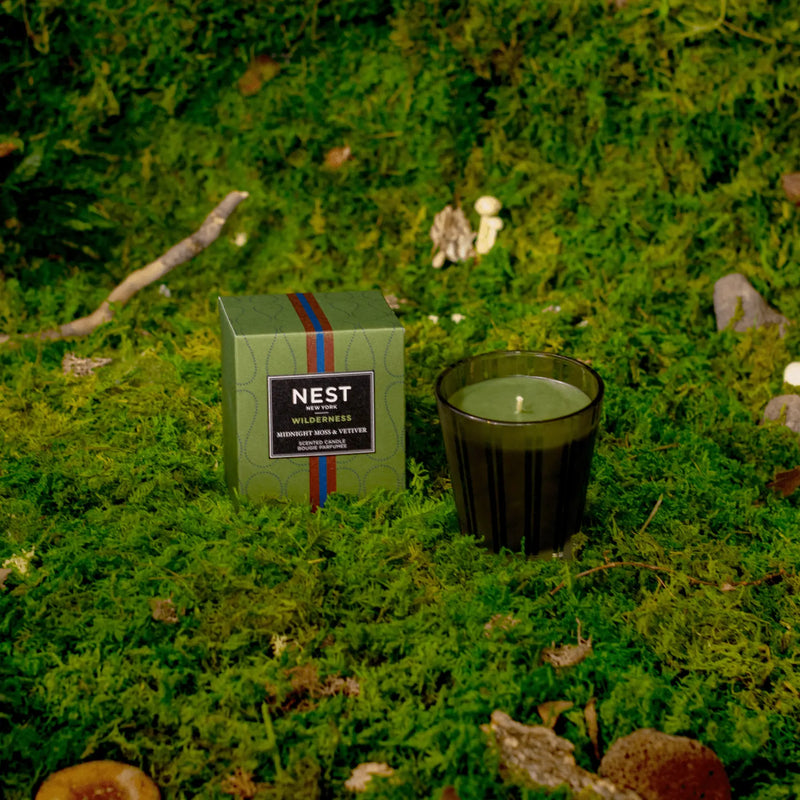 Product Information
The Bearaby x NEST New York Midnight Moss bundle captures the earthy hues and aromas of woodland trails at night.
Our Midnight Moss Napper helps you sleep more deeply, and wake feeling rested and revitalized. The weight on your body stimulates the production of serotonin (the happy hormone), reduces cortisol (the stress hormone), and increases melatonin, which helps you fall (and stay) asleep.
5% of the bundle purchase price will be donated to NEXT for AUTISM in support of Autism Acceptance Month.
Free shipping and easy returns.
Materials
Our sublimely soft eco-velvet is spun and brushed into a super-smooth signature fabric with a lush, luminous finish.

Unlike typical velvet, our sustainable eco-velvet is made from ocean bound plastic, preventing 900 plastic bottles from polluting our oceans.

100% upcycled, GRS-certified, OEKO-TEX® STANDARD 100 and Fairtrade International certified (100% recycled polyester).

NEST New York uses premium high-quality materials and ingredients for long-lasting scents that are formaldehyde, paraben, phthalates and cruelty-free, and come in recyclable cartons made from sustainable sourced materials.
Care Instructions
We recommend dry cleaning your Velvet Napper to ensure it stays wonderfully soft and in tip-top shape for many naps to come!

To keep your NEST New York candle burning bright, be sure to trim the wick to ¼ inch each time before burning. Burn the candle in a well-ventilated room for 3-4 hours at a time, and if burning multiple candles, place at least 8 inches apart. You'll also want to center and straighten the wick after blowing out your candle. 
Specs
Midnight Moss Napper: 15 lbs, 40" x 72" NEST New York Midnight Moss & Vetiver Classic Candle: 3.5" x 4.125"

The best weighted blankets are handmade! Since our Nappers are hand-knit, size and weight can vary slightly between each blanket.

Learn more in our ultimate weighted blanket guide.
Size Guide
See how it looks on your bed: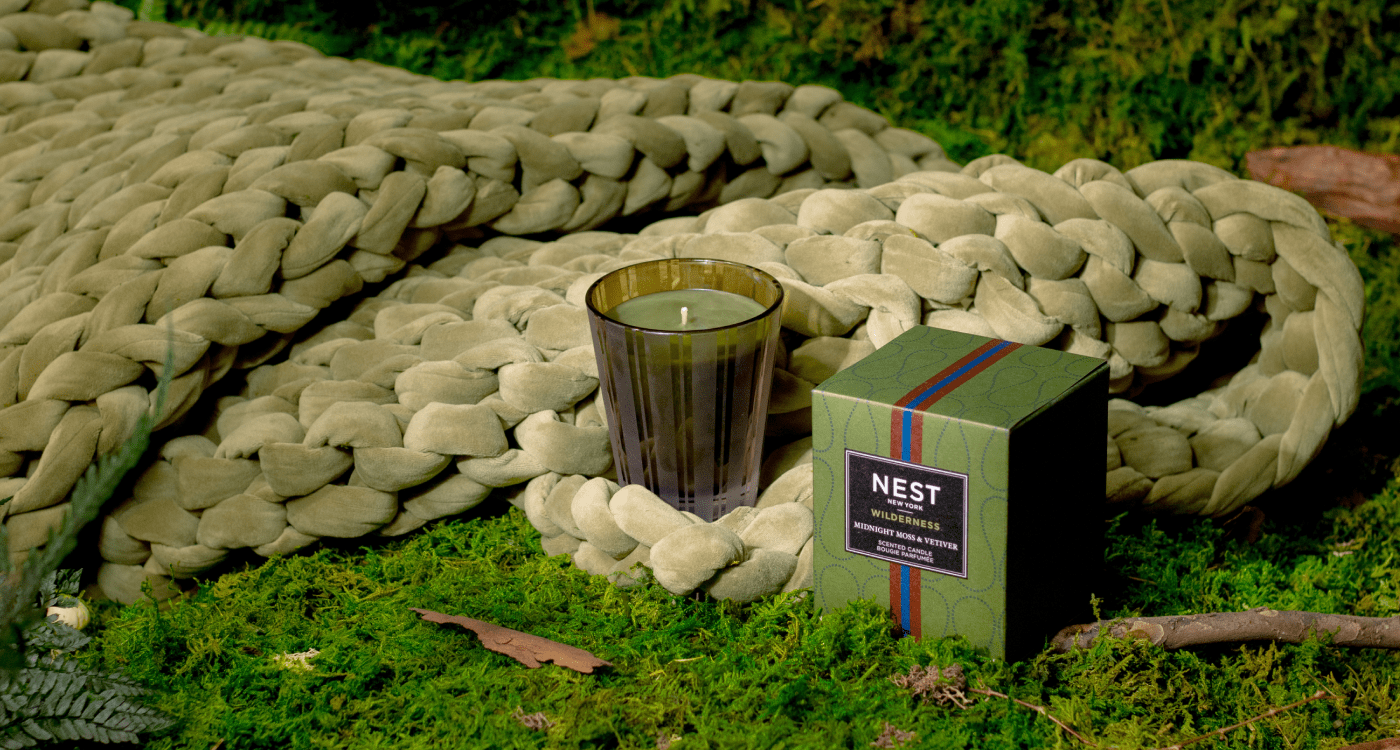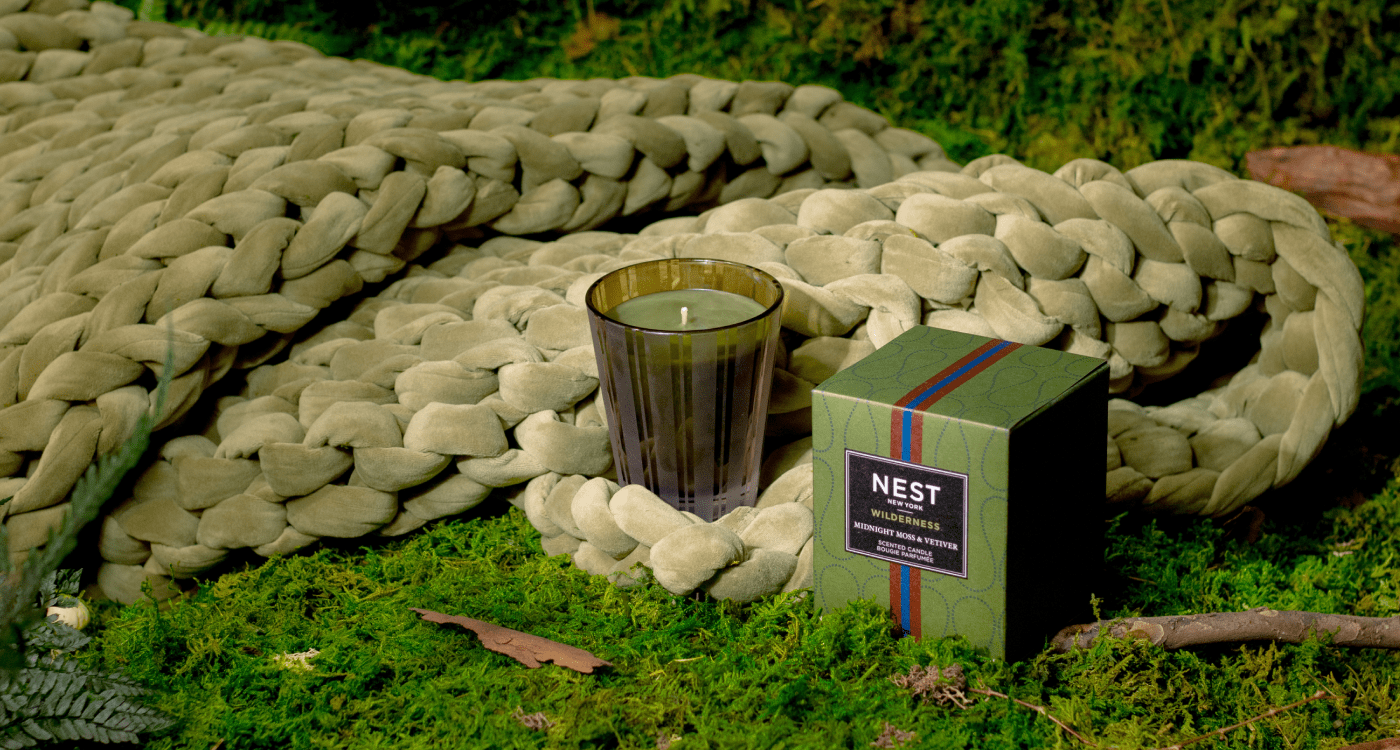 Bearaby x NEST New York
Outdoor calm meets indoor cozy 
We're teaming up with NEST New York to support NEXT for AUTISM, bringing outdoor calm to indoor spaces with the Midnight Moss Bundle in honor of
Autism Acceptance Month.

NEXT for AUTISM is a nonprofit organization that designs, launches, and supports innovative programs aimed at transforming the national landscape of services for people with autism.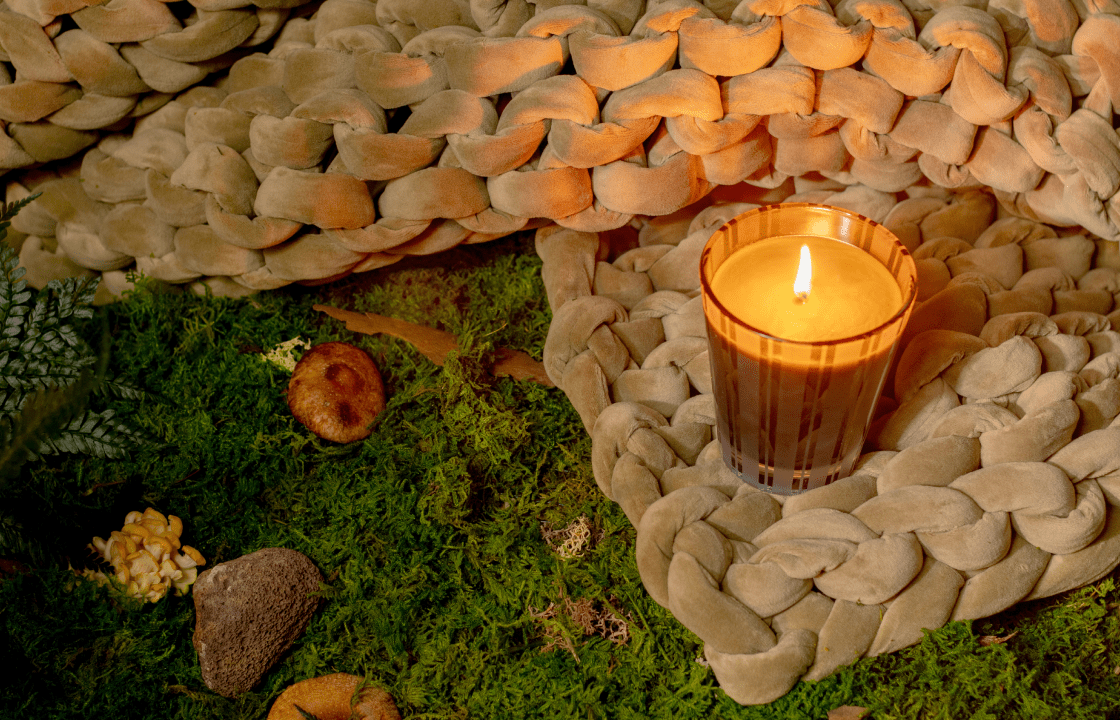 the bundle
Find comfort in nature 
The Midnight Moss Napper delivers gently weighted stress relief with soothing, snuggly eco-velvet. A matching NEST Midnight Moss & Vetiver candle completes the cozy cocoon, transporting you to an enchanting woodland trail from the comfort of your couch (or bed!)
Joyful feelings
Our partnership with NEST brings calming sensory experiences to any home in honor of Autism Acceptance Month.
Natural peace
Originally created as a relaxation tool for people affected by autism spectrum disorder (ASD), weighted blankets naturally lower cortisol and raise melatonin for a peaceful night's sleep.
Transformative rest
NEXT for AUTISM helps people impacted by autism to live more fulfilling lives and create greater connections to their community. 
the story
A calming sanctuary
The Bearaby and NEST New York communities come together in honor of Autism Acceptance Month, inspired by the story of David, Nest Founder
Laura Slatkin's son.

Their shared love of hiking outdoors led to the creation of the Midnight Moss bundle which captures the earthy aromas and hues of woodland trails at night.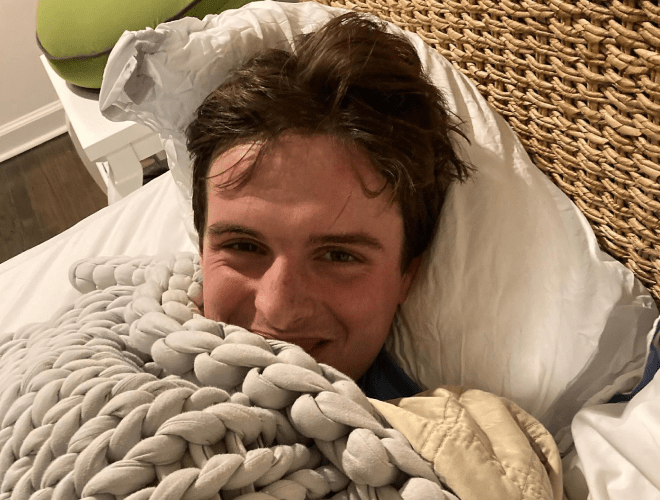 "Although David is severely impacted by autism and has never spoken a single word, the huge smile on his face when he cuddles up with his Bearaby blanket speaks volumes!"
- Laura Slatkin, Founder of NEST New York
Notes of wild tree moss, crushed patchouli leaves, and vetiver capture the earthy aroma of a woodland trail at night.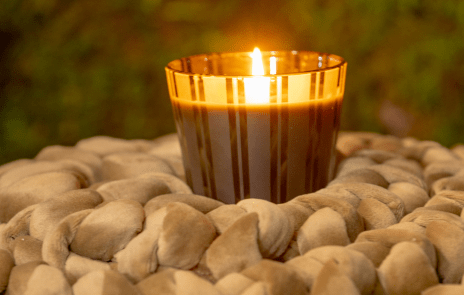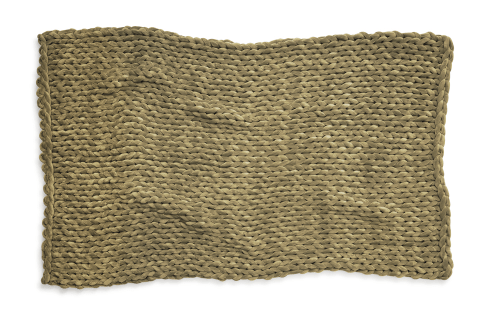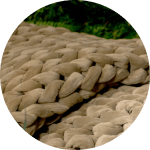 The Napper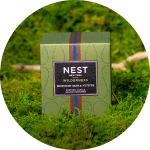 The Candle

Every Midnight Moss Napper comes with a matching candle for woodland-inspired naps.
Forest friendly 
Made with upcycled, plush eco-velvet, each Midnight Moss Napper prevents 900 plastic bottles from polluting our ecosystems.