How to Clean a Knot Pillow
Whether you've purchased an adorable knot pillow, received one as a gift, or even made one yourself, taking the time to wash your knot pillow regularly is an important way to keep your home fresh. We've put together this essential guide on all the tips and tricks for keeping your knot pillows in perfect condition.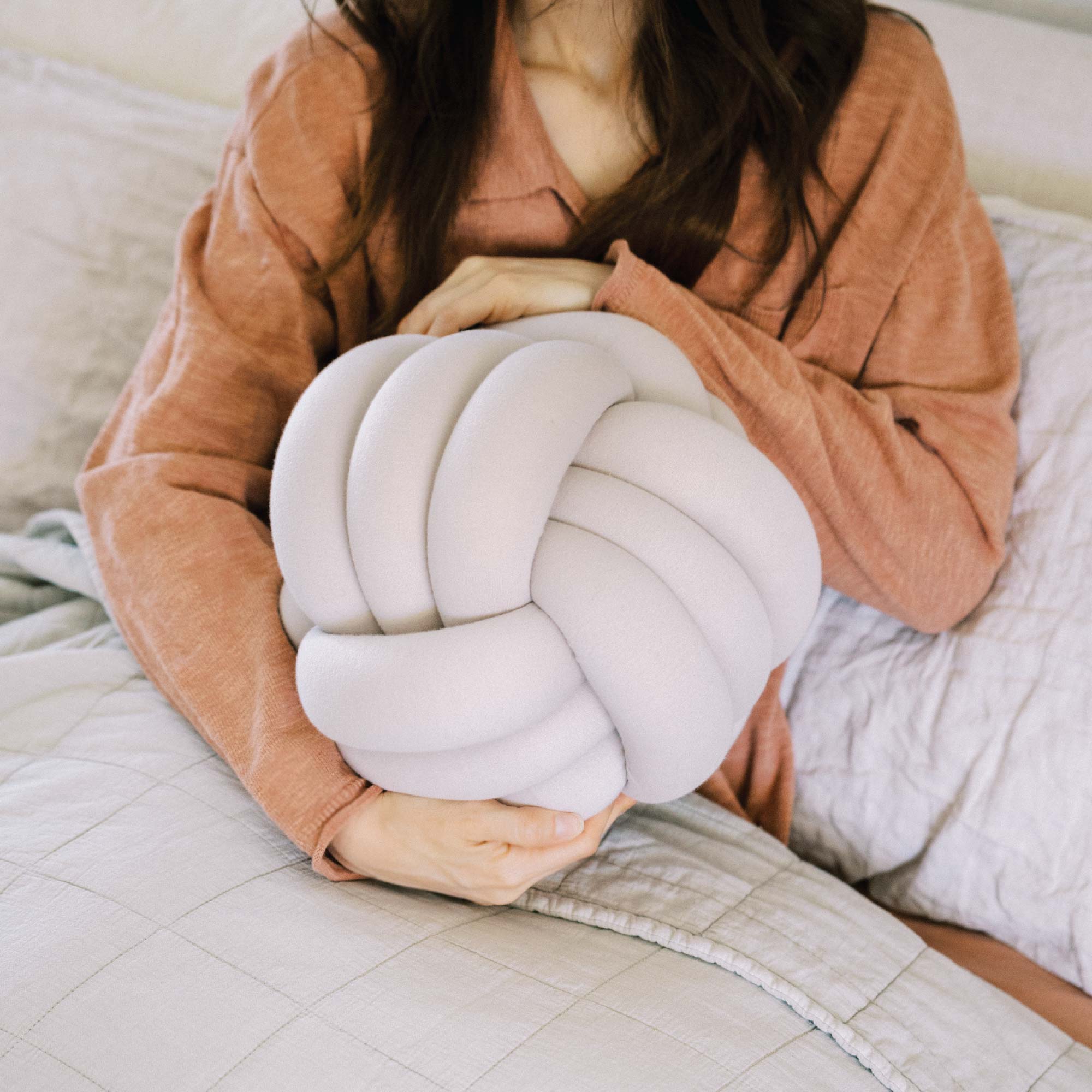 Bearassentials
It's a good idea to clean your knot pillow about once a month.
The type of cloth and stuffing of your knot pillow will determine how you should clean it.
You can spray your decorative pillows with a fabric freshener or essential oil mist in between cleanings to keep them fresh! 
Did you know?
Historians have found stone pillows dating back to 7000 B.C.E!
A knot pillow makes a stylish addition to your home, but that doesn't mean it needs to sit on a shelf like an untouchable heirloom. It is surprisingly easy to clean your knot pillow after it has been loved and snuggled!
How to Spot Clean Knot Pillows
If you're like most homeowners, your pillows and blankets are well-loved and go through a lot. Whether you have kids, dogs, or simply enjoy snacking in bed (who doesn't?), it can sometimes feel challenging to keep your bedding and decor clean and fresh. But pillows can carry bacteria and allergens, so regularly cleaning your bedding from head to toe can be good for your health – especially if you're sensitive to dust.
If the time has come to clean your knot pillows, we're here to help. In most cases, the easiest method is to spot clean your pillow. Many knot pillows are handcrafted out of gentle materials, so they'll last longer if they're spot cleaned rather than submerged in water. Our Hugget knot pillows, for example, are made of a breathable natural rubber called Melofoam™, which is a completely biodegradable and compostable material. Here's how to keep your Huggets (and any knot pillow) fresh:
Wet a clean cloth with lukewarm water
Wet the dirty area of the knot pillow with the cloth and apply a gentle stain remover or detergent
Clean in circular motions until the stain is removed
"Rinse" the section by applying more clean water with a cloth till any soapy residue is gone
Let the pillow air dry
Hugget
109 Reviews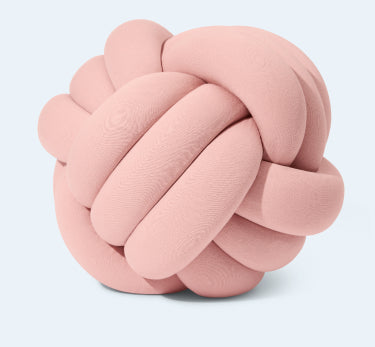 Stylish and soothing
Made from natural rubber foam
Gently weighted to ease stress
Snug a Hugget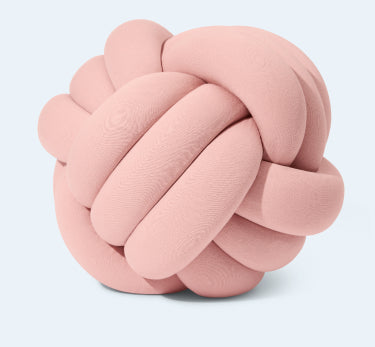 Cocoonable, couchworthy perfection
Unveil the secrets to restful sleep and join the Napperhood for a chance to win our perfect weighted blanket, the Cotton Napper. Get expert tips and insights delivered to your inbox.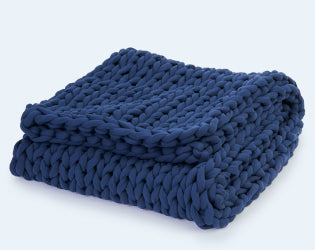 Can You Wash Throw Pillows in a Machine?
When spot cleaning doesn't do the trick, it may be time to use a washing machine. Before you toss your knot pillow or throw pillow in with the laundry, make sure to read the care instructions on the tag. Some store-bought decorative pillows will require dry cleaning or hand-washing with specific detergent.
If you've checked the tag and received the green light for washing your pillow in a machine, then it's time to check the machine's wash settings. You'll want to set the wash to cold or warm water and the gentle or delicate cycle. If your machine allows, remember to set the spin cycle to low.
Place your knot pillow or decorative pillow at the bottom of the machine, making sure there is nothing else with it. If you want, you can also place your pillow inside of a white pillowcase or wash bag to add an extra layer of protection.
Add detergent and begin the cycle. Once complete, allow the pillow to air dry. If the manufacturer's label allows, you may also be able to tumble dry on the lowest setting.
Although washing pillows in a machine is often convenient, it can be tough on your pillows over time. After frequent machine washing, the inner filling of your pillow sometimes suffers, losing its support and squashiness.
If you find yourself needing to wash your pillows very frequently, it may be worth investing in a pillow with a removable, washable cover like our Cuddler body pillow. This will allow you to keep your pillows clean while preserving their cushy centers.
How Often to Wash Knot Pillows and Decorative Pillows
Just like the rest of your bedding, your decorative pillows need to be laundered regularly—we recommend once a month. It doesn't have to take a lot of time or effort: a quick spot cleaning each month will help you avoid permanent stains, and the occasional touch up with a lint roller or vacuum should keep your knot pillow dust-free.
For the frequent flyers out there who use a travel pillow for sleeping when traveling away from home, a post-trip wash is important for cleaning your pillow of any bacteria it may have picked up along the journey.
Preserving Your Knot Pillow's Shape and Color
Any decorative pillow requires a little extra TLC during cleanings, but knot pillows can pose unique challenges when it comes to washing. Because it is made up of complicated knots, you'll want to make sure your knot pillow goes through the gentlest cleaning process to ensure its shape stays intact!
This is why spot cleaning is usually the best option for knot pillows. With spot cleaning, you won't be submerging your knot pillow in water, which means the fabric and filling will be under much less stress. Spot cleaning also ensures that your knot pillow will retain a vibrant color for a long time. Allow your knot pillow to air dry, and voila! You have a freshly cleaned, long lasting knot pillow that you can enjoy.
With repeated hugs, your knot pillow might lose its even shape over time, but this is nothing to worry about! By adjusting the loops, you can reshape the knot as needed, fluffing out the fabric sleeves so that it regains its former look.
From pillows to carpets, there are many different textiles in our homes to keep clean. And while it may seem easier to toss most items into the washer and drawer, this kind of one-size-fits-all cleaning often wears down items over time, meaning you'll need to buy replacements more often. Taking the time to learn proper cleaning techniques (whether it's how to clean a knot pillow or how to wash a weighted blanket) is a great step towards living a more sustainable life.