Raising Awareness About Mental Health With NAMI: Advice for Everyone
We were so honored to have so many people write in and talk to Dawn during Thursday's Text Takeover with NAMI. We wanted to make some of the information and resources available to those who didn't have a chance to write in, in the hopes that more people can find comfort and guidance during this tough time.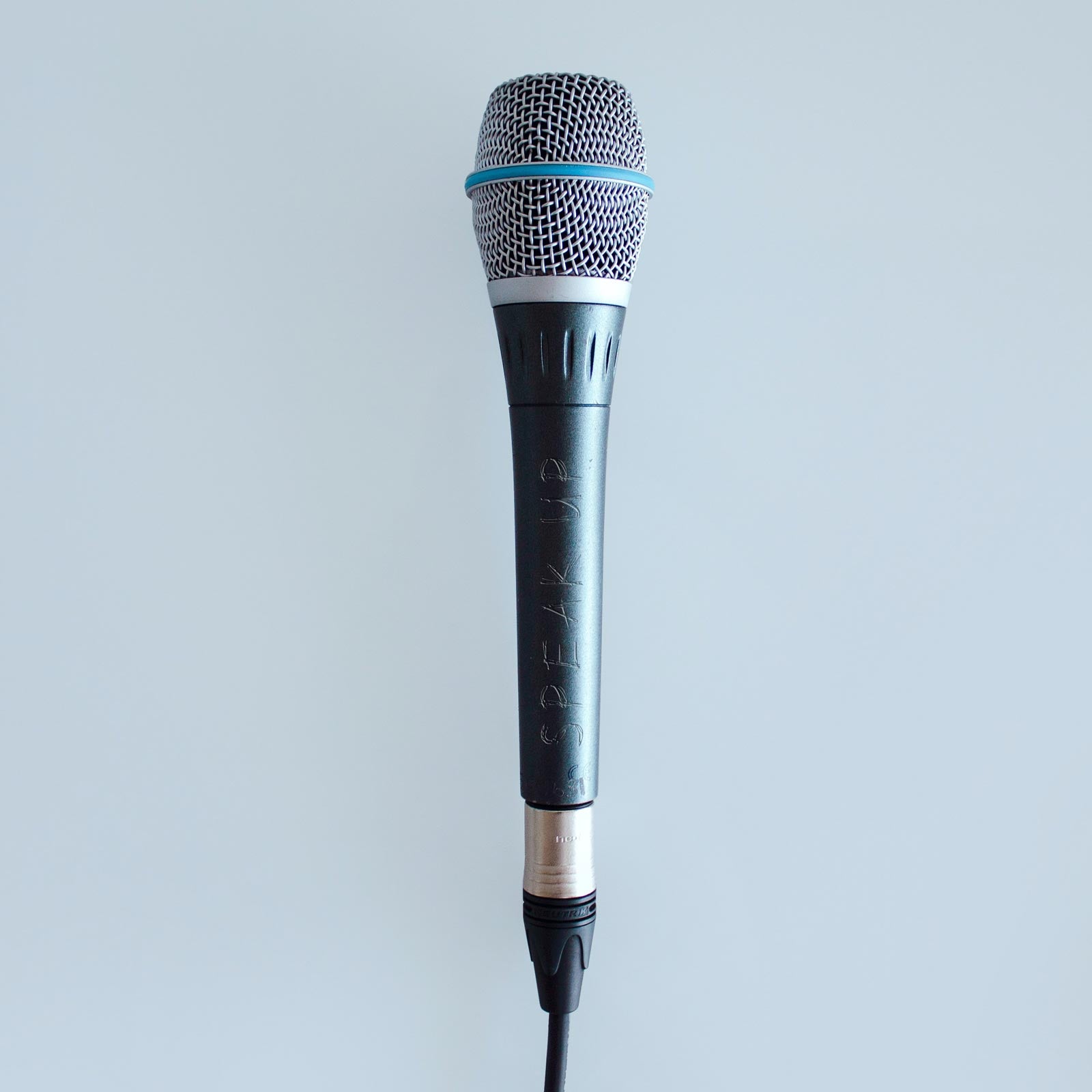 Bearassentials
Keeping regular routines can really benefit our mental health - try and eat healthy, go to bed at the same time, and get dressed everyday. These small things can help adults and teens alike with anxiety and depression.
During this time, keeping communication open and healthy is key to easing tensions at home, and with our loved ones far away. Try starting a talk by sharing how you are feeling first, to encourage others to open up.
If you think you or someone you know needs help, don't be afraid to reach out to professionals. Call the NAMI HelpLine 800-950-6264 and talk with a trained volunteer. They are very knowledgeable and want to help!
Did you know?
17% of youth (age 6-17 years) experience a mental health disorder. No one is alone.
It's clear that so many of us are experiencing a lot of stress, anxiety, and feelings of depression because of COVID-19. And for those who already manage feelings of anxiety or emotional distress, it may be even harder to cope these days.
Recognizing how you're feeling can help you care for yourself, manage your stress, and get through difficult situations. Even when you don't have full control of a situation, there are things you can do.
Here are some of the "go to" strategies Dawn shared:
Let off some steam with exercise. It's good for your physical and mental health. Get outside for fresh air. Social distancing doesn't mean you can't just keep your distance from people. Just limit your contacts to people from your household.
Make time for mental health check-ins like meditation, journaling or wellness apps.
Discover a new technology that lets you connect and see co-workers and loved ones.
Limit your news consumption. Try to limit how many times you check the news to twice a day. These days the news can be a trigger even if we don't recognize it as one.
Photo by Roman Kraft on Unsplash
These simple strategies can also help with feelings of anger, irritation, and annoyance. For example, these days many of us are experiencing shorter tempers, and snapping at loved ones over things that months ago would have seemed trivial.
There are also great therapeutic options out there to help with anger management, including cognitive behavioral therapy (CBT), which is a common type of psychotherapy, or talk therapy. CBT teaches you how to reality-test your thoughts, to rely more on facts than feelings. This is a skill that can be taught and therapists trained in CBT are a big help.
If you have more questions about how CBT works, or how to get in contact with a trained therapist, please follow up with the NAMI HelpLine @ 800-950-6264. There are people available to provide you with more information and resources!
How To Recognize The Warning Signs Of Mental Illness
Sometimes it's hard to recognize that someone around you may need help with their mental state. One of the biggest warning signs is when a person is so affected that they're unable to enjoy their life or function well at even the most basic tasks. Another key sign is sleep disruption.
If you think you or someone you know needs help, don't be afraid to reach out to professionals. We'd recommend calling the NAMI HelpLine 800-950-6264 and talking with a trained volunteer. They are very knowledgeable and want to help.
You can also reach out to your health insurance, primary care doctor, or state/country mental health authority for more resources. Visit NAMI's website to learn more about warning signs and symptoms. Learning all you can about mental health is an important first step.
Talking To And Helping Depressed Teenagers
One theme we saw pop up during the takeover was around communication with teenagers, which has also gotten even harder during this pandemic and time of social distancing.

Teens are used to having many social outlets at school, or with their hobbies, and many are finding themselves stuck inside with their families. Not easy for anyone, but especially not easy for those already dealing with a lot of heightened emotions and hormonal shifts.
Photo by Christian Erfurt on Unsplash
Take a few moments to talk with the teens in your life about how they're feeling and what may help them during this difficult time. Importantly, being available to talk without taking over the conversation is very helpful. You can also let them know that you care and can support them by offering help that works.
7 cups is an online resource that works with teens and young adults. Anyone who wants to talk about whatever is on their mind can quickly reach out to a trained, compassionate listener through their network of listeners. They have listeners available especially for teens, so they can chat confidentially whenever you need to. They also offer teen community forums and free chat rooms to talk and share with peers who understand what they're going through.
Helping teenagers maintain a healthy daily routine can also help them cope with feelings of depression or anxiety. Our daily habits and routines can help us all feel more in control of our own well-being, so consistent sleep, study, and social patterns are really key, especially when all our schedules have been thrown so out of whack!
Even simple actions can make a big difference, try these at home with your teens (and for yourself!):
Make your bed
Get dressed!
Connect with loved ones
Move your body
Make time for breaks - If possible, take regular short breaks during school work time - encourage them to go outside, even if it's just for a short walk
Prioritize sleep and sleep habits - not only does this help with our mental health, but getting enough regular sleep is critical for our immune systems
Eat healthy, nutritious food as much as possible, especially fruits and vegetables
Dealing With Communication Breakdown
Some of you wrote in for advice on how to encourage more conversations between family members while we're all staying home together. With adult children back in the house and away from school or work, and grandparents potentially moved in for the foreseeable future, it's easy for tensions to run high.
Dawn had some great tips on how to open up dialogue and communication lines:
It's often helpful to start a conversation by sharing how you're feeling. This creates an open environment for sharing and lets your child/parent/sibling see you being open about your feelings.
Sometimes negative communication patterns are hardwired into relationships. In this case, it may be helpful to talk with a counselor or therapist.
Call the NAMI HelpLine @ 800-950-6264 for more advice - there are people available to provide you with more information and resources!
A Reminder: What Is NAMI?
NAMI is the National Alliance on Mental Illness, the nation's largest grassroots mental health organization dedicated to building better lives for the millions of Americans affected by mental illness. NAMI advocates for access to services, treatment, support and research, and is steadfast in its commitment to raising awareness and building a community of hope for all of those in need.
How does the NAMI HelpLine work?
The NAMI HelpLine is a free, nationwide peer-support service providing information, resource referrals and support to people living with mental health conditions, their family members and caregivers, mental health providers, and of course you, the public. HelpLine staff and volunteers are experienced, well-trained and able to provide the guidance you need.
To contact the NAMI HelpLine, please call 800-950-NAMI (6264), Monday through Friday from 10 a.m. to 6 p.m., ET, or send an email to info@nami.org.