The Benefits of Natural Clay: Made From The Earth, Good For The Earth
Our warmables collection is made of tension-melting Terraclay™: an all-natural material that retains heat and cold for soothing warmth or cooling calm where you need it most. Here's how this biodegradable material brings planet-friendly thermotherapy within reach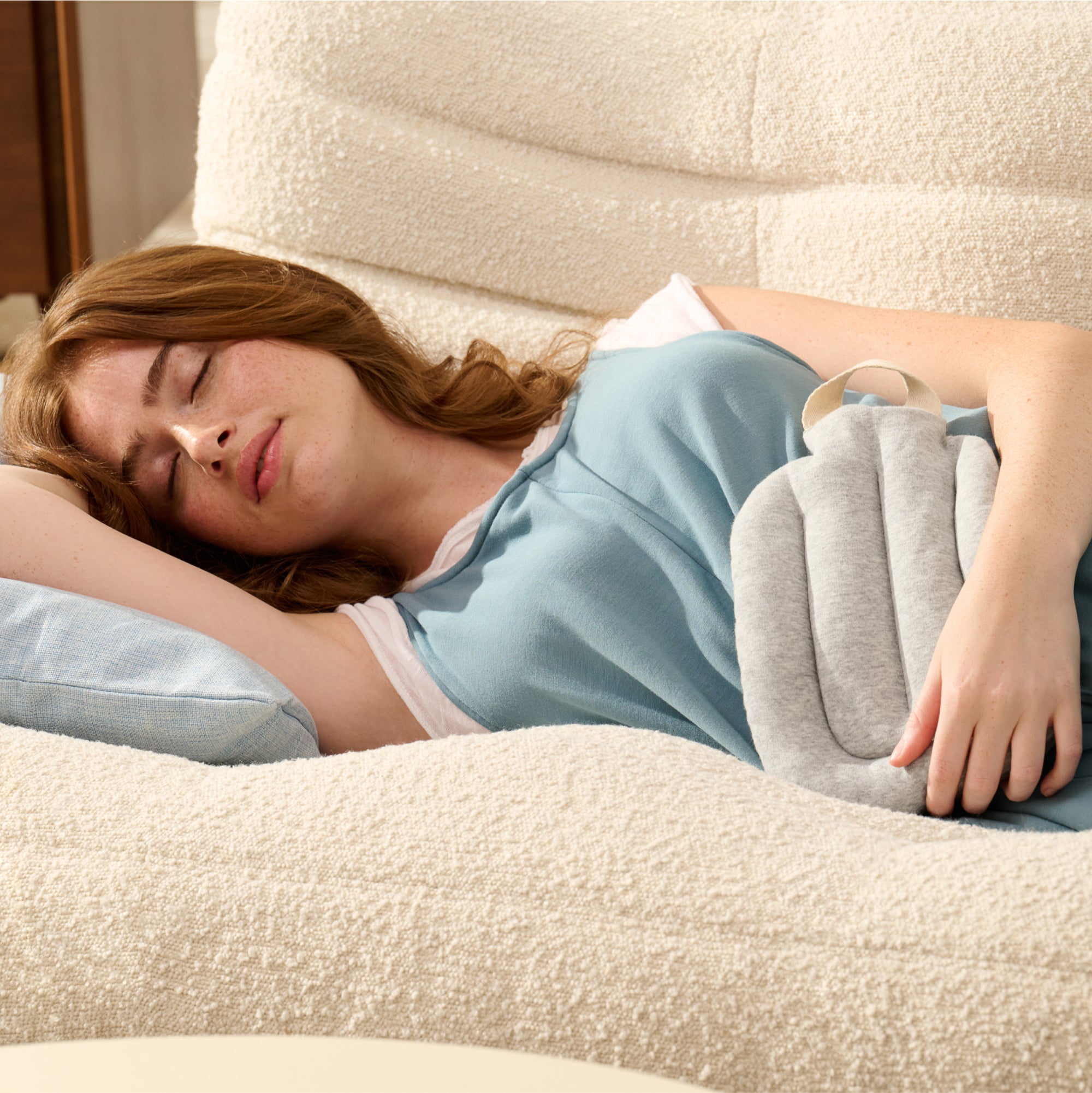 Bearassentials
Terraclay™ is a naturally thermotherapeutic clay that can be heated or chilled for tension-melting comfort.
Terraclay™ is also gently weighted, which lends our warmables collection the benefits of Deep Touch Pressure (DTP).
Unlike glass or plastic beads, Terraclay™ is biodegradable, making it a more sustainable weighted material. 
Did you know?
Hot water bottles can help you sleep by promoting circulation, which makes your body less tense!
When you think of a heating pad, the image that comes to mind probably includes electric wires and plastic. Most heating pads are electric powered, which means you have to plug them in or charge a battery pack in order to get the warmth you need.
Our warmable collection is a little different, thanks to the material inside! The Terraclay™ in our warmable bottle, neck wrap, and lap pad naturally retains heat for thermotherapy that's soothing for you and the planet, too.
What Is Terraclay™?
Each of our warmables gets its delightful weight from tension-melting Terraclay™: an all-natural, biodegradable clay that has remarkable heat retaining properties.
When Terraclay™ is heated in the microwave, it provides sustained, soothing warmth that can help relax sore muscles and ease aches and pains. That's why we use it to make our Calmer, Lounger, and Snuggler: a gently weighted warmable collection that brings tension relief where you need it most.
The added bonus is that Terraclay™ can also be chilled in the freezer and used like an ice pack for cooling comfort. It's more sustainable than a plastic ice pack, and more comfortable, too!
To make our warmables, we encase Terraclay™ in huggably soft, upcycled Snugknit, which is soft and gentle on your skin. So, unlike a hard plastic ice pack, you won't need to wrap your Lounger in a towel before you use it — you can get comfy right away after removing it from the freezer.
How Do You Heat Terraclay™?
You can use a microwave to heat your warmable for thermotherapeutic warmth. Use the following instructions if you're heating up your Lounger, Snuggler, or Calmer:
1 Warm Up
Like any heated product, there are a few safety guidelines that you'll want to keep in mind while using your warmable. The most important one is to heat your warmable inside the Terra Tote each time you warm it up!
When it comes to the actual warming, the steps are simple and quick: heat your warmable in the microwave (800-1000 watts) for 60 seconds inside the Terra Tote for sustained, soothing warmth
Be sure to let your warmable cool fully before reheating, and don't heat it for more than two minutes. Do not use your warmable on sensitive skin areas, open wounds, or severe swelling.
Calmer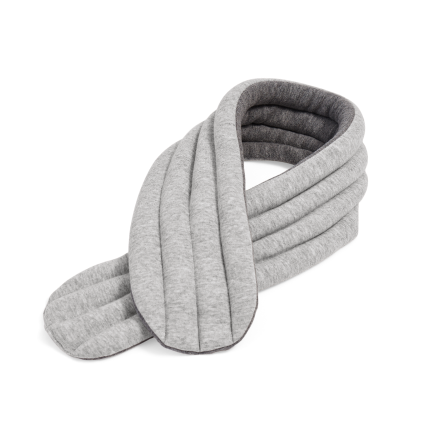 Weighted warmth, lasting calm
Made with tension-melting Terraclay™
Ergoflex design molds to your neck
Clay Cozy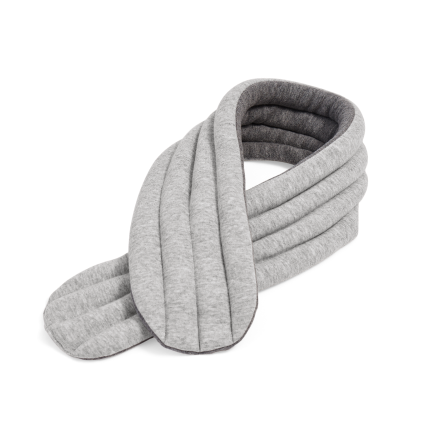 Cocoonable, couchworthy perfection
Unveil the secrets to restful sleep and join the Napperhood for a chance to win our perfect weighted blanket, the Cotton Napper. Get expert tips and insights delivered to your inbox.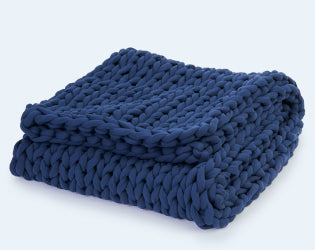 2 Wind Down
The Calmer
You can use a heated neck wrap to melt away tension from your neck, back, and shoulders, which can be particularly helpful after a long day craning your neck to look at screens or scroll on your phone.
The Snuggler
A warmable bottle like the Snuggler is a good fit for soothing aches and pains, particularly period cramps or lower back pain.
The Snuggler is a sustainable alternative to a plastic hot water bottle, and you can also place it at your feet in bed to help yourself relax and fall asleep faster
The Lounger
Like a compact weighted blanket, the Lounger brings comforting warmth across your whole lap, back, or chest, which can help to calm the nervous system and promote better sleep.
The Lounger is also a good choice for workout recovery and can be used as a substitute for a conventional heating pad.
Conclusion
At Bearaby, everything we make is designed to help you and the planet rest easy. We use all-natural Terraclay™ as a sustainable alternative to glass or plastic beads to add gentle weight to products like our Dreamer weighted sleep mask.
With our warmable products, we tap into Terraclay™'s natural heat-retaining properties to combine the benefits of Deep Touch Pressure (DTP) with the comfort of thermotherapy, creating a planet-friendly collection that melts away tension and soothes your senses from head to toe.
A little extra warmth can go a long way towards a more restful day!