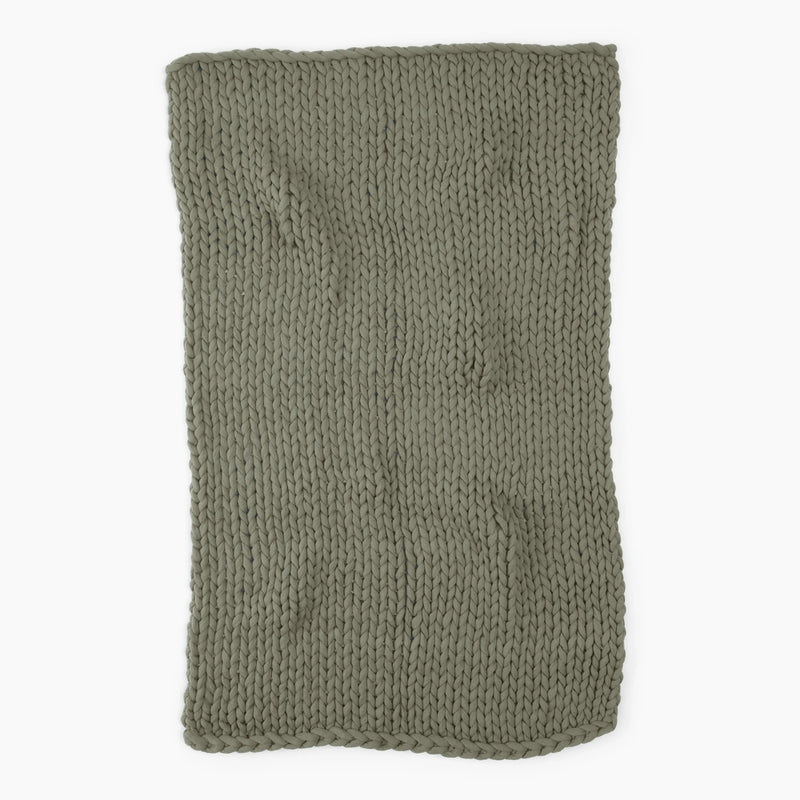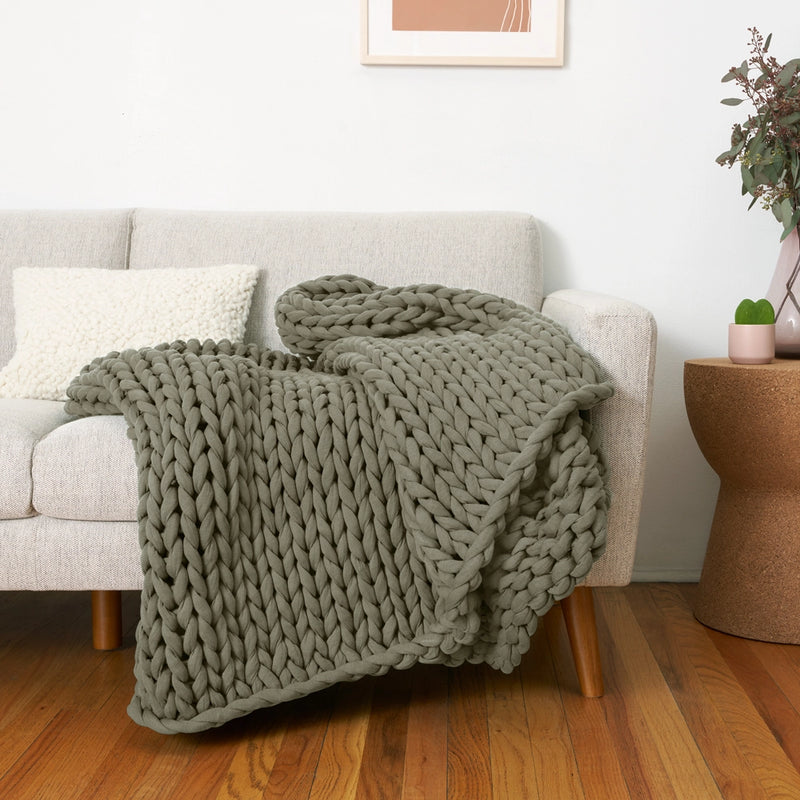 Home / Collection /
Tree Napper
A cooling weighted blanket to help you sleep better and feel calmer, naturally. Made of TENCEL. 
Your Napper should be about 10% of your body weight.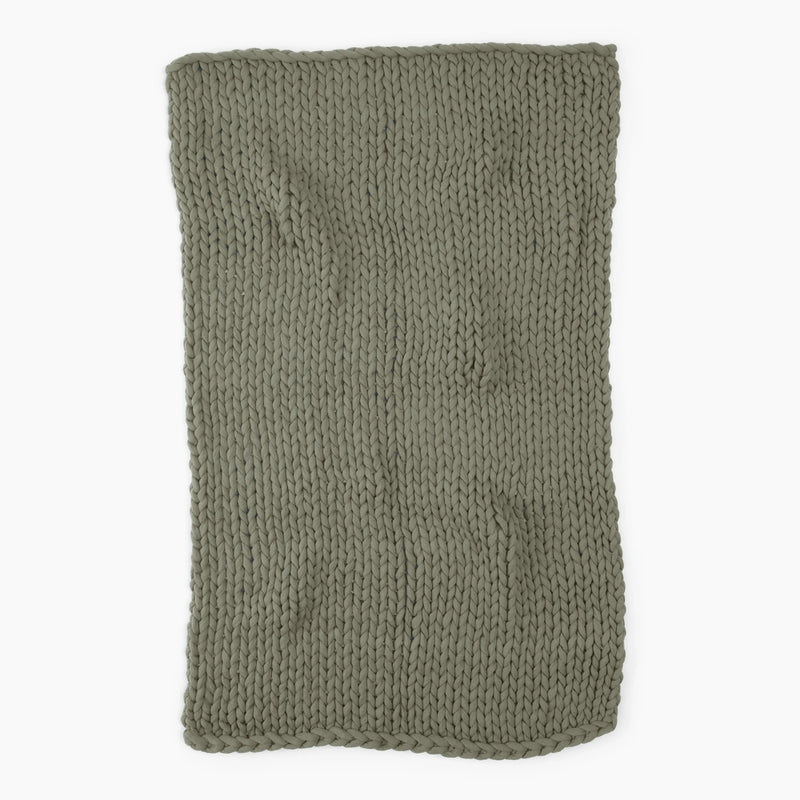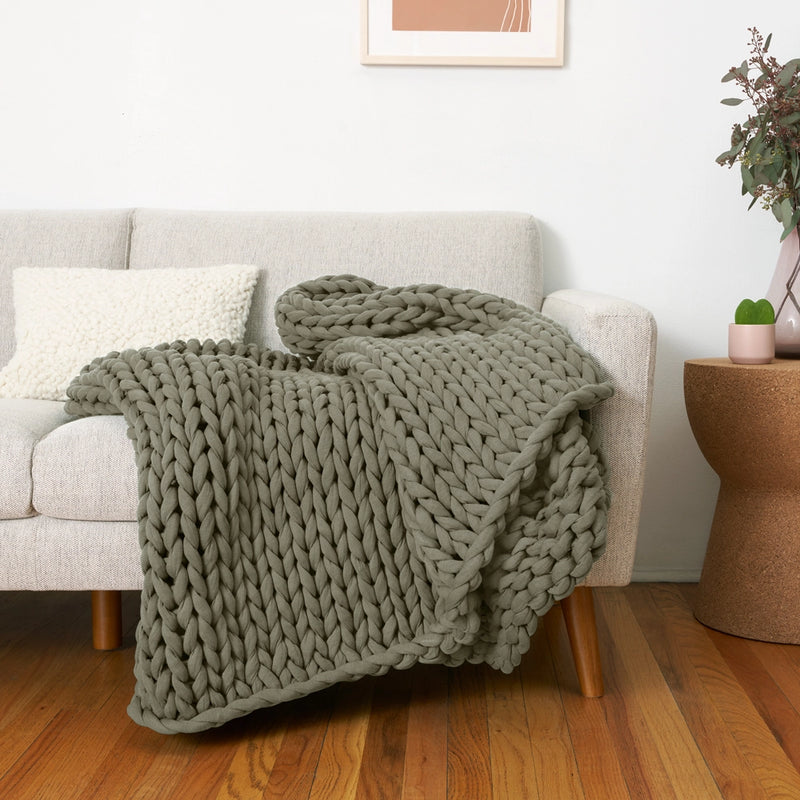 Product Information
Made from natural eucalyptus fibers, this silky-soft and sustainable cooling weighted blanket is perfect for hot sleepers.
Weighted blankets have been medically proven to aid naturally deeper sleep cycles. The weight on your body stimulates the production of serotonin (the happy hormone), reduces cortisol (the stress hormone), and increases melatonin, which helps you fall (and stay) asleep. Your Napper should be roughly 10% of your body weight (e.g. 150lb body weight = 15lb Napper).
Our Tree Napper helps you sleep more deeply and wake feeling rested and revitalized
Free shipping and easy returns.
Materials
Soft, sustainable fabric is the only thing inside our blanket to give it weight.
Made from natural eucalyptus fibers, TENCEL™ Lyocell is silky soft, with a lustrous sheen and smooth, cool-to-the-touch feel.
TENCEL™ wicks away moisture which makes it perfect for hot sleepers. Using no irrigation or chemical fertilizers, TENCEL™ is 100% biodegradable and one of the most sustainable fabrics on earth. It's more absorbent than cotton, softer than silk and cooler than linen.
Fairtrade International certified 52% Tencel and 48% organic cotton.
OEKO-TEX® STANDARD 100 ensures this product is safe for your family, the people who manufactured it and the environment.
Care Instructions
Wash separately in cold water, on a delicate or permanent-press cycle, using mild or eco-friendly detergent. Tumble dry on low.
Avoid fabric softeners or bleach.
Note: your Tree Napper may take more than one cycle to be fully dried. Avoid hanging your Napper to dry – it'll stretch out its lovely loops. Avoid top-loading washing and drying machines.
Your Tree Napper comes with a natural cotton dust bag that makes it easy to store, wash, or take along.
Learn more: How to wash a Bearaby weighted blanket
Specs
Our Napper is designed for a single person and comes in 3 different weights:
15 lbs - 40" x 72"
20 lbs - 45" x 72"
25 lbs - 48" x 72"
Your Napper should be roughly 10% of your body weight (e.g. 150lb body weight = 15lb Napper).
If you're between weights, we recommend you go with the lower weight category (e.g. 170lb body weight is best suited to a 15lb Napper).
The best-weighted blankets are handmade! Since our Nappers are hand-knit, size and weight can vary slightly between each blanket.
Learn more in our ultimate weighted blanket guide.
Choose weighted blanket:
See how it looks on your bed:
Weighted blanket calculator
We recommend 10% of your body weight.
If you're in between weights, we recommend rounding down to the lower weight option — or use our calculator to make it easy.
We recommend a
lbs Tree Napper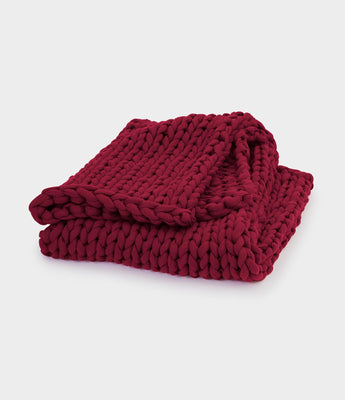 DESIGN
Soft, breathable, chunky knit that looks as good as it feels
The magic of a blissful cuddle, captured in layers of soft, organic fabric and hand-knitted into cocoonable, couchworthy perfection. It's a weighted blanket that keeps you cool.
Super comfy blanket
I enjoy using a weighted blanket and needed a cool one for the summer, this is just what I needed.
Mika M.
Best Blanket for Summer
Have had several other brands, this is by far the best and doesn't make me hot. Highly recommend
Katherine W.
So glad I got this
I finally tried the Tree Napper. It is SO much cooler. Plus - it looks great. Love my new blanket!
Christina F.
HOW IT WORKS
Cool and calm for the body and mind
When an evenly dispersed weight is placed on the body, natural hormones are released that calm you down, help you feel relaxed and let you drift into dreamland.
Joyful feelings
Increased serotonin makes
you feel happy and content
Natural deep sleep
Increased melatonin lulls you
into blissful slumber
Peace of mind
Reduced cortisol lowers
stress and anxiety
BENEFITS
Tree Napper Benefits
Naturally weighted with layers of soft and breathable TENCEL, the Tree Napper is full of incredible, scientifically proven benefits, both for you and the planet.

Silky-soft and
cooling

Evenly weighted
for deeper sleep

Keeps hot
sleepers cool

No fillers, just
cooling TENCEL™

Organic and
vegan

OEKO-TEX®
Standard 100

Machine
washable

Hand-knitted
with love
REVIEWS
What our customers say
Reviewing

Tree Napper

Driftwood / 15

Keeping cool

We now have the perfect summer weather weighted blankets and we couldn't be more pleased. All the heft and snuggles, none of the sweats.

Reviewing

Tree Napper

Maple / 15

Best Sleep Ever

My daughter, who has anxiety, asked me to send her a weighted blanket. I researched and found Bearaby. While pricey, I trusted the reviews, and boy am I glad that I did! She said she has slept better under her Bearaby than she has in years. The beautiful maple color looks amazing draped over the foot of her bed. Highly recommend!

Reviewing

Tree Napper

Pebble Grey / 15

Love it so far

I ordered the gray blanket. I have been looking for a weighted blanket that wouldn't be so hot at night. This one works really well. It's soft, smooth, while being breathable. I ordered the 15 lb blanket and it's perfect for just me. I do worry about cleaning it though as my washer won't be able to handle it. I looked at the resources and recommendations for cleaners in my area who can do this. That was helpful. I'm already adding a velvet blanket to my wishlist for my birthday. I would love a purple one!

Reviewing

Tree Napper

Magnolia / 25

Sleeps cool and looks great

We have used a weighted blanket for years and have always just lived with being hot but with this blanket we have now found the best of both worlds. The color is absolutely beautiful and would buy again in a heartbeat.

B

Bearaby

9/21/23

Hi Michael! I'm so happy to hear that you're enjoying your cooling weighted blanket. The Tree Napper's great temperature control comes from the moisture-wicking TENCEL™ in its lovely loops – I'm so glad that it's keeping you cool through the night! Happy Napping 👋 🌱

Reviewing

Tree Napper

Magnolia / 15

Happy with the purchase

I love my tree napper. I suffer from PTSD and claustrophobia after being in an accident approximately 4 years ago and I wanted to have the snuggle of it but I cannot have it totally covering me only because of my claustrophobia issues from the accident that I am working thru.

However, I have it covering half of my body and I love it. I find it comforting to have the weight without the heat . I have found that my husband comes close and snuggles to get his feet under my tree napper when it is on the bed at night. It does give me comfort and that is why I bought it. My counselor thought it could be good for me and I am glad I got it. I am thinking of getting the lighter weight one for another area of the house so it does not have to be moved around.

B

Bearaby

9/20/23

Hi Coleen 👋 Thank you so much for sharing your story! It's incredible to hear that your Tree Napper has been a comfort to you and yours during this time. Each of our weighted blankets is hand-knitted with the hopes of helping make restorative rest a reality, and it's amazing to know that yours is doing just that. Here's to the many happy naps ahead! 💤
Reviews Loaded
Reviews Added
LEARN MORE
Frequently Asked Questions
What is Tencel fabric?
Tencel, also called Tencel Lyocell, is a plant-based fiber manufactured from tree pulp, that has been harvested in an environmentally responsible way.
Which Napper is best for hot sleepers?
We always recommend the Tree Napper to hot sleepers or anyone living in hotter climates. The naturally breathable qualities of the Tencel material we use to knit these Nappers, paired with our innovative open-loop weave design, delivers a cool and comfy night's rest.
I'm looking for a cooling weighted blanket – which Napper should I choose?
Our Tree Napper is a cooling weighted blanket made with a moisture-wicking, breathable fabric called Tencel. While all our Nappers are designed with an open-loop knit design to allow for airflow, our Tree Nappers are by far the coolest.
How much cooler is the Tree Napper than the Cotton Napper?
In a nutshell: The Tree Napper delivers airy, cooling comfort, while the Cotton Napper treads a perfect balance between breathable and cozy.
The key difference comes down to the fabric. The Tree Napper is woven from a cool-to-the-touch, moisture-wicking fabric called Tencel. It gives off that 'cool-side-of-the-pillow' feel, and when coupled with our breathable, open-loop knit design, it really helps to keep you nice and cool all night long.
While the Cotton Napper might not have the same cooling properties, the organic cotton we use is naturally breathable, and our breathable design keeps you cozy but comfy. A handful of our customers actually found the Cotton Napper too cool, so you never know – one person's cozy is sometimes another person's cool!
Can weighted blankets be cooling?
Yes! A weighted blanket can be cooling based on the fabrics. Our cooling weighted blankets are made from plant-based Tencel, which can help you relax and fall asleep faster.
What makes a weighted blanket cooling?
A cooling weighted blanket is made with special materials that help to regulate your body temperature. This can be a great option if you often feel too hot at night or struggle to get a good night's sleep.
Can you use a weighted blanket in the summer?
Yes! Our weighted blankets can be used in the hot summer months due to the moisture-wicking TENCEL fabric! Moreover, Bearaby's knit design allows air to flow in and around the loops so you can stay cool and comfy all year round!
Does Bearaby make a Mental Health Awareness Month blanket?
Our Sweet Lavender Tree Napper is a limited edition color drop in honor of Mental Health Awareness Month, supporting our ongoing partnership with NAMI (the nation's largest grassroots mental health organization).
We believe that mental health shouldn't be hidden out of sight, which is why we knit up colorful, couchworthy designs that look as good as they feel. And during Mental Health Awareness Month and all year long, we partner with NAMI to help even more people find restorative rest.