What Is a Sham? Solving the Mystery of This Fancy Pillowcase
A sham is a special pillowcase that you can slip over your bed pillows during the daytime to make them more appealing. They come in many shapes and designs, but often include lacy or flappy fabric along the edges. Shams are not meant for sleeping, so most people take them off at night.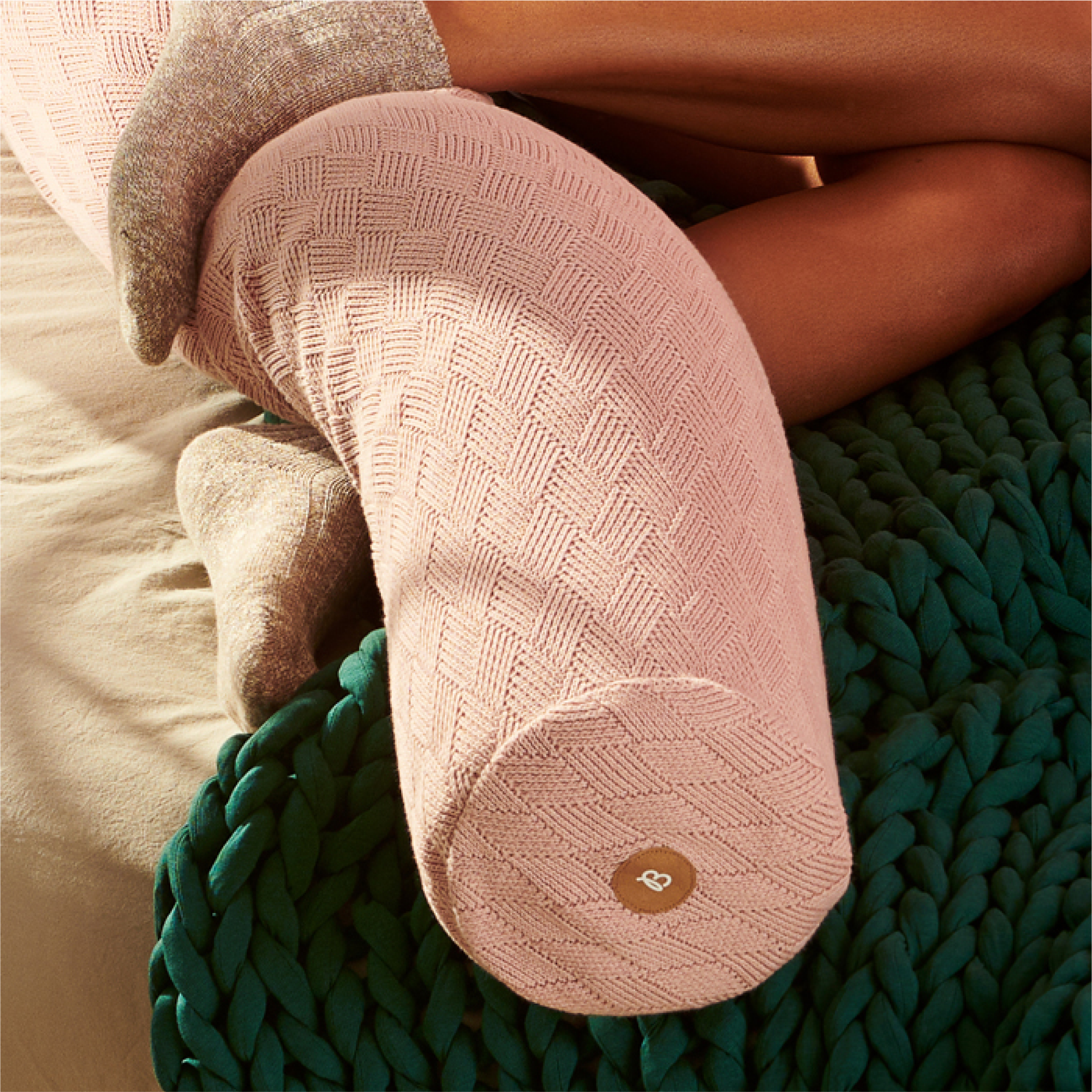 Bearassentials
A sham is a decorative pillowcase that you put on your head pillows during the day to make the bedroom more appealing.
Shams come in many sizes, fitting on everything from head pillows to sofa pillows and even some body pillows.
Made of stiffer, ornamental material, these pillowcases aren't usually meant for sleeping on. 
Did you know?
DIY pillow shams are becoming a popular and economical home decor project. If you have a bit of sewing skill, you can put some of your old fabrics to good use.
Looking to spruce up your bedroom? Same old functional pillow cases not looking quite as hot as they used to?
A sham, better known as a pillow sham, could be just what you're looking for.
These clever little get-ups for your pillow can help turn a sorry-looking daytime bed setup into a work of art. Just find the right one for your pillow type and match it to the rest of your bedding and suddenly your bed is more than just a place to snooze. It's a home décor centerpiece.
What's a Sham?
A sham is a decorative pillowcase that slips over a head pillow. They're often made with excess materials along the edges, sometimes with special designs or lacey fabric.
Sham pillowcases are not typically meant for use while sleeping. Instead, most people use them to cover up a more practical pillow and pillowcase, putting them on display near the head of the bed. The goal is to take a night time sleeping environment and turn it into more of a focal point of bedroom décor during the day.
Once it's time to sleep again, you can rip the shams off and plop down onto a more typical head pillow case.
Bed Sham Sizes
Because shams go over top of typical head pillows, they also tend to follow along similar size guides. In other words, they come in standard, queen, and king sizes along with some other less common ones.
The Euro size is the name for what's usually thought of as a square sofa cushion. For Euro pillows, shams aren't normally removed since they're not often used for sleeping.
Body pillows, on the other hand, are frequently used for sleeping because they offer tons of benefits. They also come in many different sizes along with their shams.
Our Cuddler is 75 x 8 inches when laid out flat, and a sham would be roughly the same size. When it comes to body pillows, it's best to get your sham from the same company that made the pillow since they come in almost every size and shape you can think of.
Cuddler
34 Reviews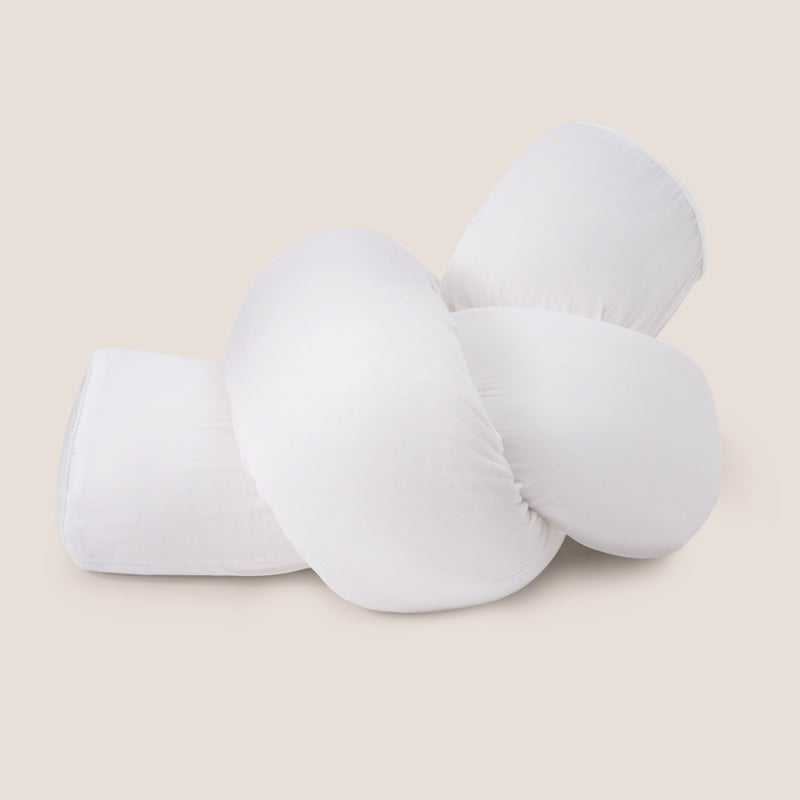 Ergonomically designed
Made from natural Melofoam™
Additional cover styles available
Cuddle up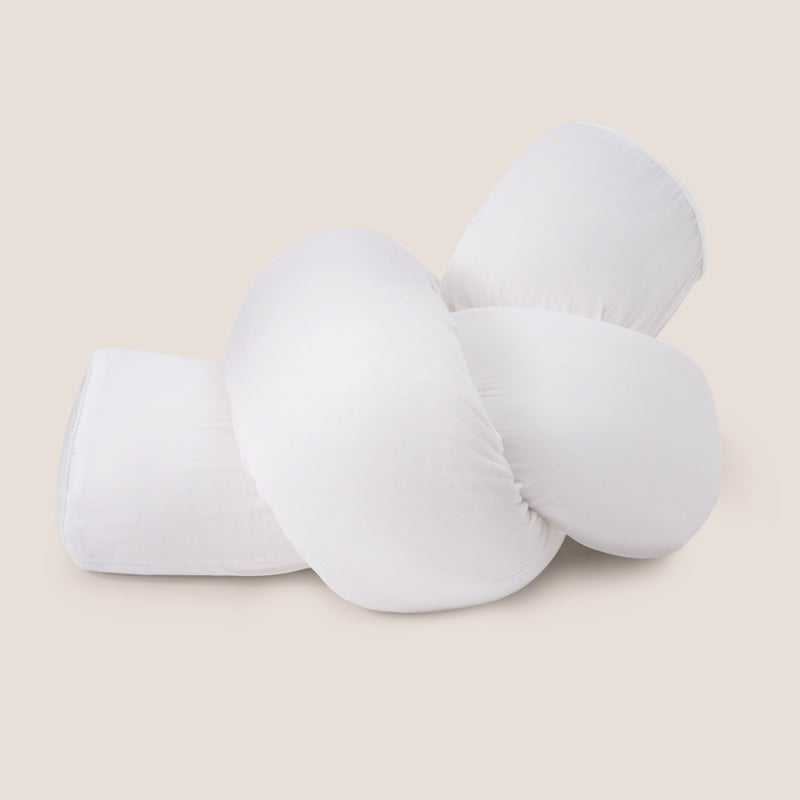 Cocoonable, couchworthy perfection
Unveil the secrets to restful sleep and join the Napperhood for a chance to win our perfect weighted blanket, the Cotton Napper. Get expert tips and insights delivered to your inbox.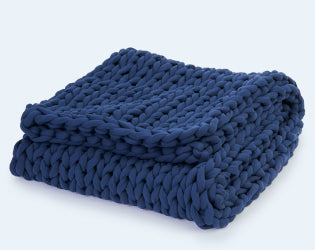 Bed Shams vs Pillowcases
Bed shams are roughly the same size of a regular pillowcase, but they serve different functions. A typical pillowcase is made of soft materials like cotton with minimal decorations
On the other hand, a sham's purpose is to be decorative. Sometimes this can make them uncomfortable between their toggles, flappy bits of fabric, and a generally stiffer material.
You could sleep on a sham if you really wanted to, but it might be slightly less comfortable than a head pillow. You would also risk staining the decorative casing with your body's natural oils or any beauty products you have on our face and hair at night.
Similarities and Differences Between a Sham vs a Duvet
Another bedding item that may need frequent washing from the body's oils is the duvet. It's similar to shams in that a duvet comes in two pieces: An inner bagged filling and an outer shell that can be removed.
However, duvets are more similar to regular pillowcases in that most people sleep with their duvet covers on and only remove them when washing them.
While shams and duvets share some similarities, they're very different overall.
How To Use a Bed Sham
Using a bed sham is simple. When you wake up each morning, slip your head pillows inside and set them up to look clean and attractive after making the bed. Some people keep a set of four head pillows and only put shams on the front two, hiding the others behind.
Before going to bed at the end of the day, you can pull the pillow out of the sham and set it aside.
Getting a Pillow Into a Sham
Most shams have a slit in the back that you can squeeze your pillow into, so as long as the pillowcase you use for sleeping isn't extremely thick, the pillow should fit inside just fine. Some also have buttons or zippers, allowing you to fasten the sham shut.
FAQs
Got more questions about what a sham is? Here are some of the common ones and their answers.
What Does Sham Bedding Mean?
The meaning of the word 'sham bedding' usually applies to sham pillowcases. These are decorative pillowcases that are slipped over the pillow to dress them up during the day. Typically they're made of thicker materials and have more elaborate designs than pillowcases meant for sleeping.
However, it should also be said that the definition of sham bedding could be used to refer to other types of decorative materials such as throw blankets.
What Is a Comforter Sham?
A comforter sham may refer to a throw blanket or even a special sleeve meant for comforters to give it more decorative appeal when not in use.
However, the term 'sham bedding' usually refers to sham pillows, which are elaborate pillow cases that go over pillows when not in use. With the rise in popularity of these special pillowcases, it's possible that other products are being released that can make blankets and comforters more appealing, too.
Are You Supposed To Sleep on a Sham?
You're not supposed to sleep on a sham, as it's a decorative pillowcase. However, some shams can be very comfortable and are perfectly fine to use as a sleeping pillowcase.
The one thing to be aware of is that sleeping on a pillowcase can quickly lead to stains from the head's natural oils, dirt, and even beauty products. So, if you decide to use your sham as a regular pillowcase, you should aim to wash it every week.
Is a Sham a Pillow or a Pillowcase?
A sham is a type of decorative pillowcase that goes over several types of pillows depending on its size. The idea behind these special covers is that they turn a regular head pillow into a home décor piece that makes the bedroom a little more appealing. At night, when you want to sleep again, you can peel off the sham case and hit the hay.
Conclusion
A sham is a great way to turn a pillow into a work of art. Just slip the decorative case over your pillow and you've taken the bedroom's aesthetics to another level.
There are many types of pillow shams, from head pillows to Euro sofa pillows, and our Cuddler body pillow case works similarly as an appealing piece of home décor. However, while most shams are removed at night, this one is cozy enough to sleep with. Cuddling one in the evening hours could help lull you into a deep snooze.