Meet the Cuddling: a Soothing Bolster Pillow That Doesn't Fall Flat
Give your legs a lift! Our new bolster pillow is ready to help you sleep better and sit comfortably. Thanks to soft, supportive Melofoam™, the Cuddling molds to your body to relieve tension anywhere, anytime. It's like cuddling with a cloud!
Bearassentials
Bolster pillows provide an extra boost of comfort that can help relieve pain and melt away tension.
The Cuddling can also be used as a lumbar pillow to support your lower back and keep your spine aligned.
Unlike most bolster pillows, our Cuddlings are sustainably made with plant-based materials, making them completely biodegradable at end of use 
Did you know?
Bolster pillows can also be used as accent pillows to add a pop of color to your space!
Meet the Cuddling — a snuggle-sized version of our Cuddler body pillow. Ergonomically designed to relieve tension from back, knees, neck, and shoulder, the Cuddling makes a perfect travel buddy, couch companion, or home office helper.
Every Cuddling comes with a removable organic cotton base cover in a fresh white hue, and additional linen covers are available in bright and neutral colors to match any home.
Read on to learn more about the inspiration behind the Cuddling, how to use a bolster pillow, and how we use the most sustainable materials around to create this satisfyingly squashy pillow.
Anywhere Cuddles, Anytime Calm
After hearing how much people like snuggling up with their Cuddler body pillows, we wanted to make a smaller, travel-sized version with the same satisfyingly squashy benefits.
Enter the Cuddling: a soft and supportive bolster pillow that you can bring with you wherever you go — even if that's just from couch to bed at the end of a long day!
What is a bolster pillow?
A bolster pillow is a small pillow designed to help support and elevate different parts of the body. It can be placed under the knees while sleeping to alleviate lower back pain. Bolster pillows are also commonly used as armrests while working or as headrests while sitting down
The Cuddling can help support your knees, arms, head, or any part of your body that needs a little lift. You can pair it with one of our hand-knitted weighted blankets for a sounder night's sleep, or add it to your yoga routine for deeper stretches!
Since the Cuddling measures 14" x 7.5", it's also just the right size for a travel pillow, whether you're journeying by plane, train, or car. It's light enough for easy transportation, but gently weighted to provide soothing, cuddleable calm.
How do you wash the Cuddling?
Since many other travel pillows are difficult to keep clean, we designed the Cuddling with a zip-off, machine washable cover. After your adventures, you can wash the Cuddling Cover cold with similar colors using mild detergent. Tumble dry and warm iron if required — and don't use bleach!
A Cuddling to Call Home
While it makes a great travel companion, the Cuddling is also right at home in any room of the house! It's designed to look and feel good, whether you keep it on your bed, couch, or desk chair
Thanks to its inner Melofoam™ and organic cotton base cover, the Cuddling is breathable and soft-to-the-touch. Additional cooling linen covers are available in six colors (Asteroid Grey, Moonstone Grey, Evening Rose, Glass Blue, Rosemary, and Magnolia), making the Cuddling the perfect bolster pillow for summer snuggles.
Is the Cuddling a soft or firm pillow?
The Cuddling is designed to provide soft support that doesn't fall flat. It sits in a springy middle ground between soft and firm, gently cradling your head, neck, or back for ergonomic pressure relief without sinking.
How to Cuddle Up
Cuddle away the tension of the day! However you like your cuddles, the Cuddling is here to help. Here are a few of our favorite ways to use a bolster pillow:
Relax
Sleep on your side with the Cuddling for gently-weighted calm.
Restore
Use the Cuddling for lumbar support to remove pressure from your back while seated.
Relieve
Place the Cuddling under your knees to help relieve lower back pain.
Reset
Rest the Cuddling between your knees to stay aligned while sleeping on your side.
Retreat
Travel with the Cuddling in your car, train, or plane for pressure relief on-the-go.
Refresh
Add the Cuddling to your yoga or stretching routine for soothing muscle relief
Small Cuddles, Big Impact
Most bolster pillows that you'll find in your average home goods store are made of synthetic materials like polyester or memory foam. These materials aren't breathable and can be uncomfortable, but to make matters worse, they don't biodegrade — so after they wear down, they end up polluting the environment.
At Bearaby, we're working to change this by creating stylish, medically beneficial products that are good for people and the planet. We're proud to say that our Cuddling is made entirely with plant-based, sustainable materials. It's even completely biodegradable at end of use!
Cuddling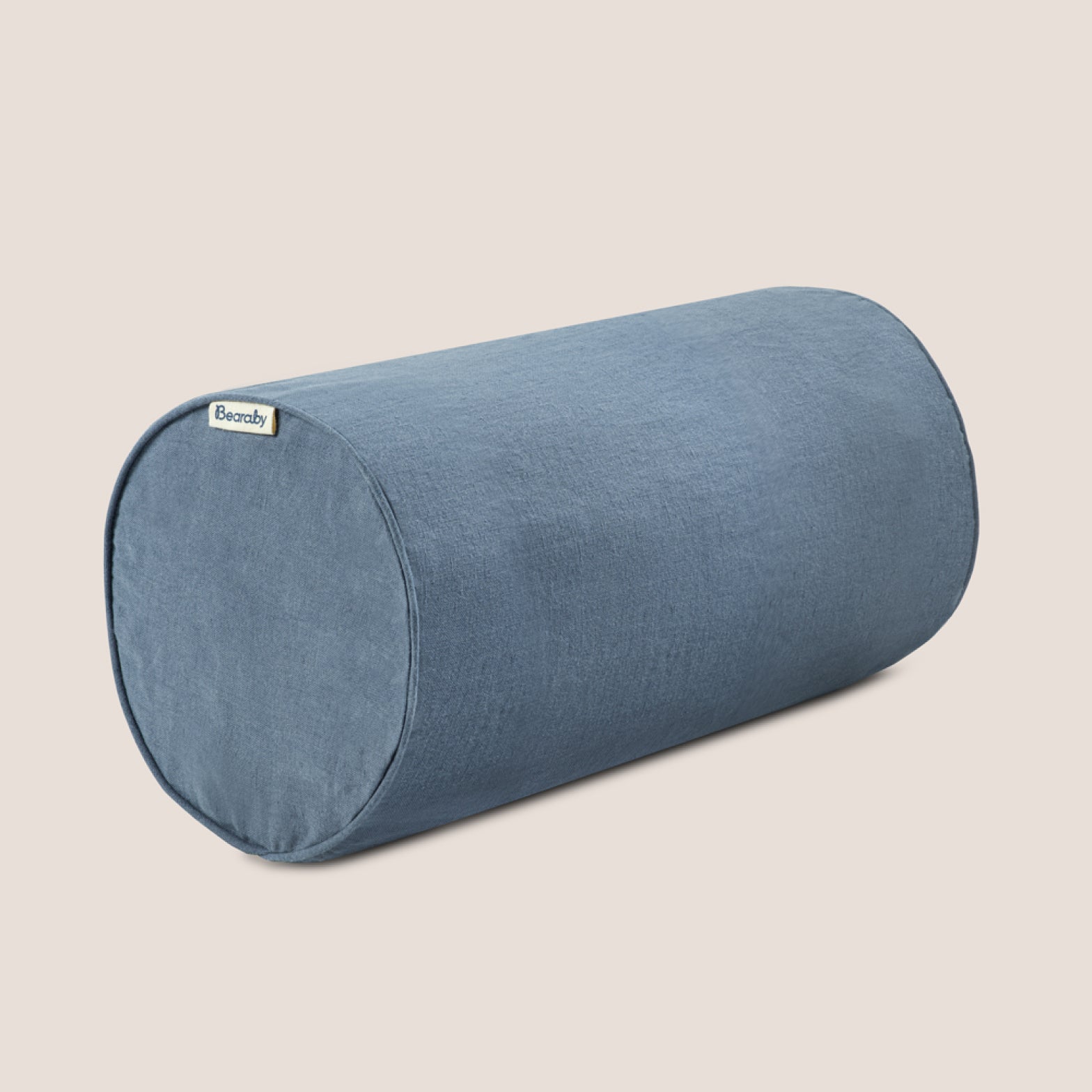 Ergonomically designed
Soothing travel pillow
Cooling linen covers
Cuddle up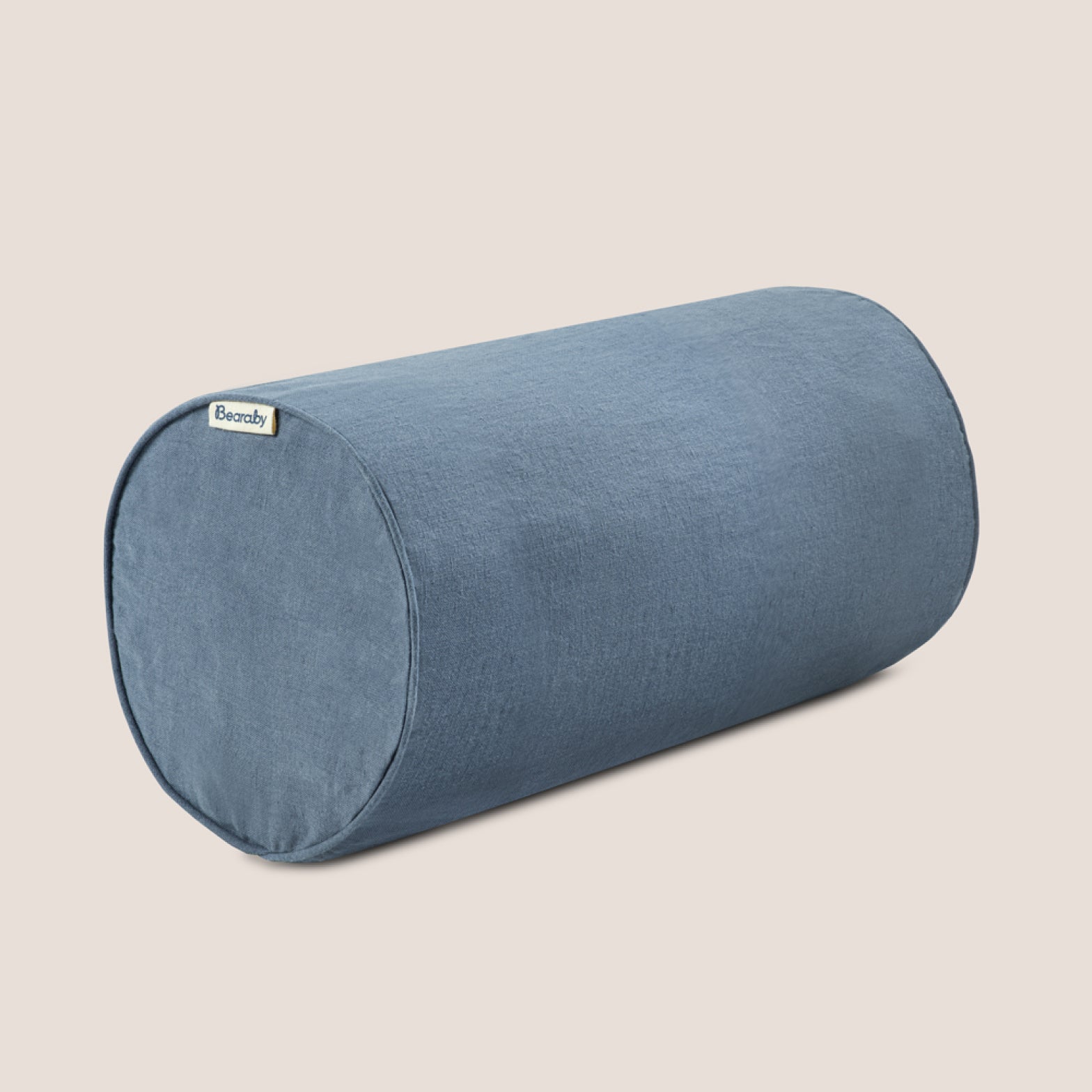 Cocoonable, couchworthy perfection
Unveil the secrets to restful sleep and join the Napperhood for a chance to win our perfect weighted blanket, the Cotton Napper. Get expert tips and insights delivered to your inbox.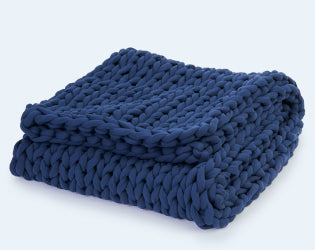 The Cuddling itself is made from our innovative GOLS-certified Melofoam™, which is an all-natural, satisfyingly squashy rubber foam made by tapping sap directly from organic hevea trees. The sap is collected in coconuts and gently steamed to produce a spongey, airy foam
Every Cuddling comes with a fresh white base cover made from 100% organic cotton. Additional Cuddling Covers are available in six soothing shades of organic Belgian flax linen.
Conclusion
When it comes to snuggling up, everyone has their own preferences. Our Cuddling is designed to help elevate your everyday comfort, so if you feel you need a little extra soothing support, it could be a good fit
Sleeping with the Cuddling under your knees can help your back stay comfortable through the night, while sleeping with it between your knees can help you align your spine when side sleeping. The Cuddling is also breathable, cooling, and completely organic for plant-based power naps all summer long.