The Art Of Staying In All Weekend
When Friday afternoon rolls around and you've had one of those weeks that seemed like it lasted a month, sometimes all you want to do is stay in and hibernate for two days (we get it!).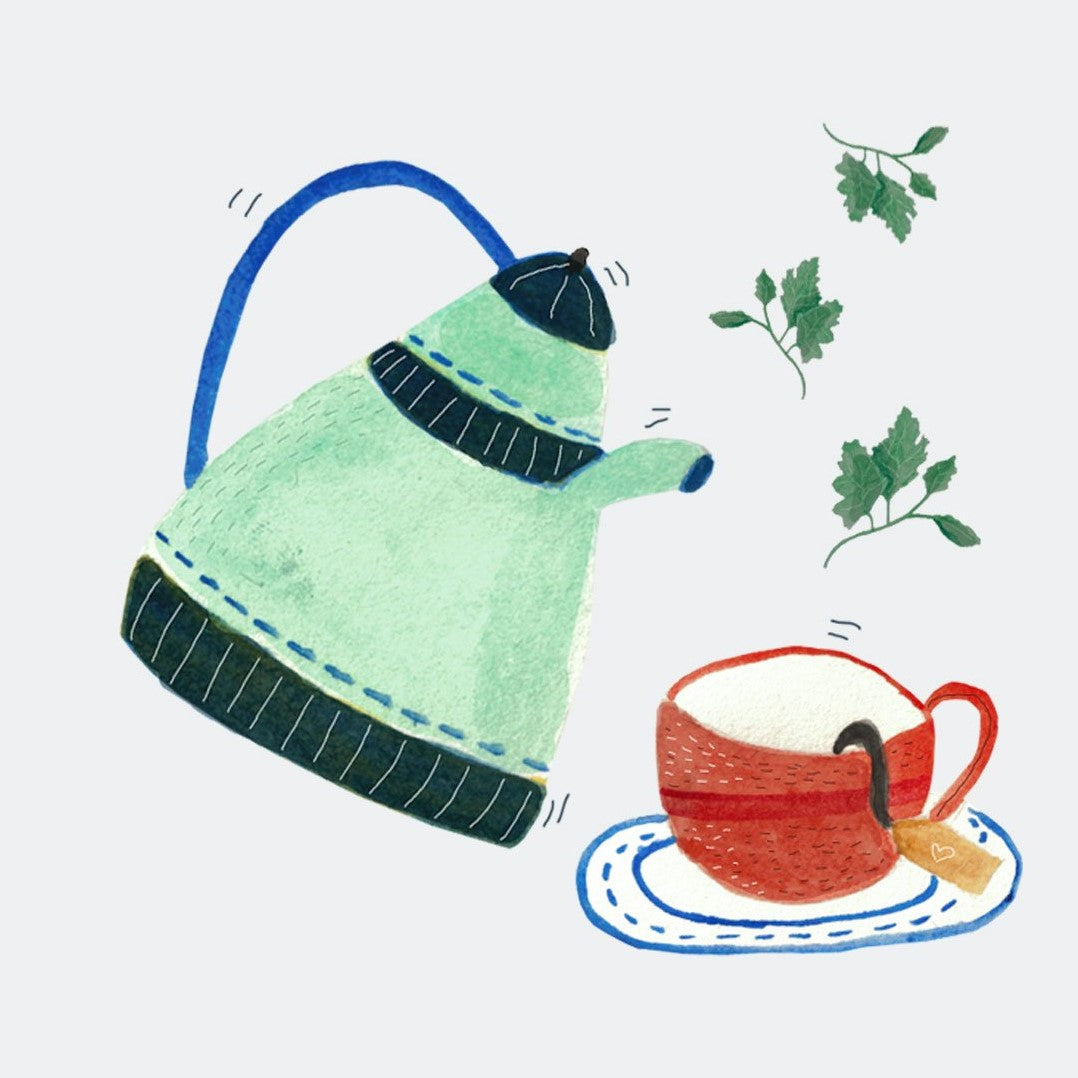 Bearassentials
We've compiled the top 8 recommended things to do (or not do) to ensure a truly low key, stress-free weekend in the comfort of your own home.
Two thumbs up for those with a green thumb. Try your hand at indoor gardening. All you need is a windowsill, sunlight and some herbs and plants. Plants in any indoor space are known to clean and purify the air you breathe.
Break out the board games when feeling bored! Studies show that puzzles have been linked to better memory and problem-solving, improved mood, and reduced stress.
Did you know?
Netflix and nap! Founded as a subscription service in 1997, Netflix has been around a year longer than Google which was founded in 1998.
When Friday afternoon rolls around and you've had one of those weeks that seemed like it lasted a month, sometimes all you want to do is stay in and hibernate for two days (we get it!). But, you're going to want to make sure you've got all the essentials. We're talking comfy clothes, candles, tea, board games, a good book, binge-worthy TV shows—everything you need for a cozy weekend.
As summer comes to a close, staying in becomes more and more appealing. The daytime barbecues are ending, the pool party invites aren't rolling in anymore, and the days are getting shorter. And it's the perfect time to gear up and learn about the art of getting your cozy on.
We've compiled a list of the top 8 items you need to have to spend the ultimate weekend inside.
1. The Coziest Blanket You Can Dream Up
Okay, maybe we're a little bit biased. But we can't think of a better cozy buddy than our Classic Napper or Tree Napper weighted blankets. Not only do they both feel like a warm hug from your mom, they actually give you a healthy dose of happy hormones! Weighted blankets activate deep touch pressure, which happens when you put enough pressure on certain points of the body. This special kind of pressure releases extra serotonin in your body, which most people are low in. Serotonin helps us relax, makes us happier, and lowers our stress response. Just what we need after a long work week! Not only that, but deep touch pressure lowers our cortisol levels, which is our stress hormone. We could all use a little less stress, don't you think?
2. All. The. Scents.
What is a weekend inside without some aromatherapy? Essential oils are all the rage right now, but you may also want to go for some good, old-fashioned candles. Not only do candles emit a wider range of scents than you could ever imagine (hello, vanilla cupcake), but they set the vibes with their soft, warm glow. We like the selection over at Otherland; the Chandelier candle with its combination of champagne, saffron and leather sounds ideal for our cozy weekend in. However, if you want to go a more natural route, pick up some essential oils and a diffuser. Some calming essential oils include lavender, bergamot, eucalyptus, and frankincense. Ahhh, breathe it in and relax.
Photo by Noelle Australia on Unsplash
3. A Good Book
Hey, we know you're going to be bingeing on Netflix for at least part of the weekend, but you can only watch so much (right??). Sometimes an actual, page-turning book is what you'll want to curl up on the couch with; iPads and Kindles just aren't quite as cozy. While you could totally Amazon Prime yourself some books in time for the weekend, try heading to your local library and picking up a few instead! Libraries are a win-win-win: good for the environment, good for your wallet, good for your soul. Right now, the Bearaby team is loving Trick Mirror by Jia Tolentino, but also check out the latest and greatest book recommendations that you dive into at Read it Forward.
Photo by freestocks on Unsplash
4. A Cozy Drink
Can you even curl up on the couch without a warm drink in your hand?? We don't think so! You've got plenty of options to consider here. Are you a classic chamomile tea kind of person? A trendy turmeric latte? Maybe even a hot toddy? (No judgment here!) Whatever it is you decide to go with, make sure it's piping hot and make sure it's in a mug you love. Maybe it's a unique cup from a place you visited, or maybe it's the chipped "World's Best Mom" mug your child made you years ago, but we all have a mug that you secretly
Photo by Joanna Kosinska on Unsplash
5. The Comfiest Gear To Lounge Around In
Let's start with the feet. Male or female alike, we all like to have our toes warm! Slippers or cozy knit socks are the way to go here. Also, make sure to have proper loungewear attire. No one wants to be the guy relaxing on the couch all night in jeans ! Sweats, joggers, pullovers, even your worn-in, favorite T-shirt from a sports tournament you played in 15 years ago, it's all game here. However, you may also want to have some loungewear that takes you from couch to coffeeshop without skipping a beat for those times when the craving for your favorite oat milk matcha latte hits. Comfortwear is no longer just for getting seen only by your cat and the Postmates delivery guy - case in point: Alexa Chung at the airport in her pajamas!
6. Board Games Or A Puzzle
Yup. We're going super old school here. What better way to pass the time than to break out your old box of Monopoly or Scrabble from 1997? A puzzle will also fit the bill here; you'll just need to clear off the coffee table and commit to finishing by Sunday night! Trust us, you'll be glad to spend a bit of time away from your screens. Not only that, but puzzling has actually been studied and linked to better memory and problem-solving, improved mood, and reduced stress (just maybe not when you can't find that missing corner piece!) Try this National Parks puzzle to give you a feeling of the outdoors without having to leave the house.
Photo by Amanda Jones on Unsplash
7. A Cookbook To Test Out A New Recipe (Or, Maybe An Old Favorite)
Yeah, you'll probably order some takeout most of the time, but Saturday night sounds like the perfect time to open one of those cookbooks gathering dust on top of your fridge and try out a new recipe! Crack open a bottle of wine, put some cooking music on, and do your best Bobby Flay impression. No cookbooks on hand? Head to the NY Times for more recipes on everything from flautas to frittatas. Even if you're not an all-star chef, trying out new recipes is a fun way to spend an evening. If you don't want to risk a new recipe, maybe turn to a tried-and-true comfort food recipe that you know and love. And, hey, if it's just mac and cheese, we don't blame you.
Photo by Monika Grabkowska on Unsplash
8. Try Out Your Green Thumb Indoors
Even if you live in an urban apartment building with no patio in the dead of winter, you can still try your hand at indoor gardening. Although you may only have a windowsill, you can still grow some herbs or plants that don't take up much room. Want some low maintenance plants that clean and purify the air for you? Try planting a peace lily, a rubber plant, or a Boston fern to help you breathe easier. How about some indoor gardening that results in your dinners becoming more flavorful? Use a little herb garden kit like this one, and you'll be making basil pesto in no time.
Photo by Alex Loup on Unsplash
Alright, I think we've got it all. You are now completely and utterly prepared for the comfiest, coziest weekend of your life. Knitted weighted blankets, soft loungewear, warm drinks, and screen-free activities are just some of the essentials to make this weekend one of your most enjoyable yet. When Monday morning rolls around, you are going to be refreshed, rejuvenated, and ready to talk to people again! No Sunday scaries here.