Top 7 Snooze-Inducing Sleep Retreats To Travel To Worldwide
We've got the top 7 places to travel to for the ultimate R&R, with a wide range of options to choose from, from the mountains to the Mediterranean to the middle of New York City.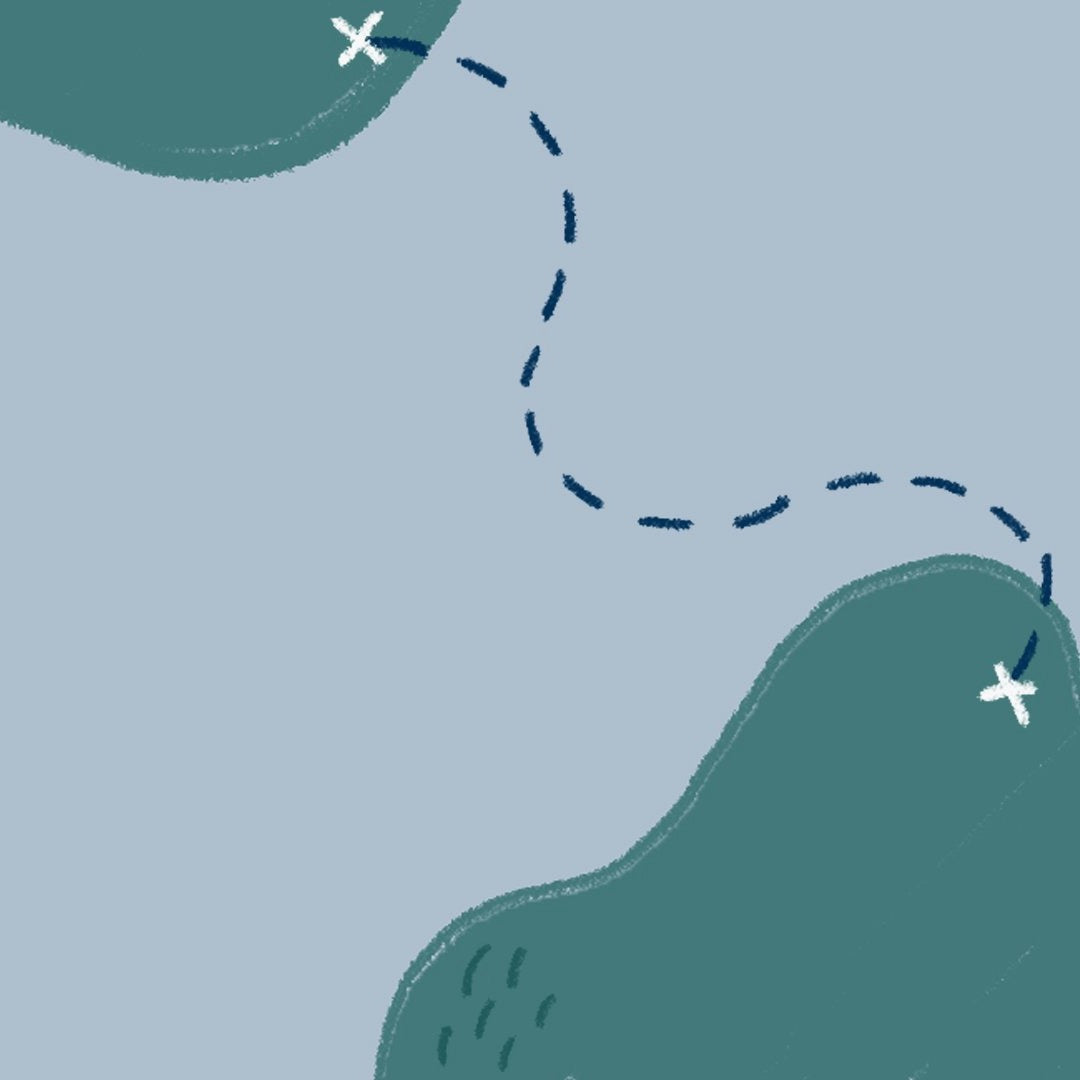 Bearassentials
Wellness retreats that focus on improving sleep quality are becoming more and more popular, from local lodges to exotic islands.
Most of these experiences improve sleep by using deep tissue massages or acupressure, which activate deep touch pressure in the same way that weighted blankets do, leading to more restful and happy sleep.
Some other ways to improve sleep during travel are by keeping the room pitch-black, using a white noise machine, and bringing your own pillow and weighted blanket if you can.
Did you know?
If you're on a budget, taking a "sleep vacation" doesn't mean you have to travel far! Studies show that up to 70% of people use at least one vacation day from work per year just to relax and catch up on sleep at home. Snuggle up in your own bed and take a snooze!
You know the kind of deep rest you get when you're on vacation - when you've got all that extra space in your king-sized hotel bed with plush sheets and pillows, blackout curtains keeping it dark well past dawn, and the aftermath of your stress-free yet busy day lulls you off to sleep in no time.
While that does sound like an ideal vacay snooze, we also know that doesn't always happen. Maybe your king-sized bed turned out to be a snug double, maybe your kids have jumped in and are making it seem even smaller, and maybe the people above you are having a loud stomping party past midnight.
If you want to ensure that you get the best rest ever on your next vacation, you could look into the growing trend of sleep retreats, which are designed to makeover both your mind and body to help your sleep habits long after you return home.
We've got the top 7 places to travel to for the ultimate R&R, with a wide range of options to choose from, from the mountains to the Mediterranean to the middle of New York City.
Get Pampered In The Poconos
Tucked away in the Pocono Mountains of Pennsylvania, The Lodge at Woodloch is an idyllic and serene resort where you can get your best rest yet. Their sleep-enhancing spa treatments include deep tissue massages that activate all those same pressure points that our weighted blankets do, leading to a release of serotonin and melatonin to leave you feeling sleepy and happy.
Try their Sleep Ritual massage, which incorporates potent botanicals with deep pressure bodywork to relax you. Not only that, they give you a take-home DreamKit to help induce better sleep when you return back to reality; you'll get botanical mists, sleep serums, expert instructions and specialized sleep music to help you sleep better forever. BRB, we're all heading to Pennsylvania!
Doze Off In The Douro Valley
If you're a fan of international travel, the Six Senses Douro Valley in Portugal is a dreamy place to work on your dozing. Choose a program ranging from 3 to 7 days long; each day focuses on all aspects of sleep, wellness, and relaxation with their onsite sleep doctor. You'll feel recharged and rejuvenated with massages, acupressure, yoga, and hikes through the forest to make sure you sleep soundly night after night. The nearby wine tasting doesn't look too bad either...
Make The Trek To Thailand
The Kamalaya Koh Samui resort's specialized sleep enhancement package will provide you with restful sleep during your stay, as well as tools to take home for when you're back in your bed. This program also uses massage and acupressure to activate deep touch pressure and promote relaxation (are you seeing the trend here?), while combining Traditional Chinese Medicine therapies and herbal remedies. You also get welcomed with a tropical drink upon arrival - cheers to that!
Photo by Robin Noguier on Unsplash
Rest & Renew In NYC
While New York City doesn't seem like it'd be the best place to relax and recharge, The Benjamin Hotel is the place to go if you're in need of some downtime while you're in the city. Their Rest & Renew program, led by sleep expert Dr. Rebecca Robbins, provides you with everything you need for an amazing night's sleep - we're talking eye masks, earplugs, blackout curtains, on-demand meditation, a library of lullaby music, and even a menu of curated pillows to choose from! (All they're missing are some weighted blankets! *wink, wink*)
They even have staff available 24/7 to help you with all your sleep-related needs; just in case you need an upgraded pillow in the middle of the night! The Benjamin Hotel also has the Kidzzz Club, where your little ones can learn the importance of sleep and receive their very own bathrobe and choice of bedtime stories. We agree - start 'em young!
Erase Insomnia In Italy
You can't get much more serene than the Lefay Resort at Lago di Garda, tucked away in the Italian Riviera. Their "Sogni d'Oro" program (which means "sweet dreams" in Italian - they won us over just with that name alone!) provides you with facial and body massages, salt-water pool swims, therapeutic garden walks, personalized light therapy, and acupuncture sessions, all designed to relieve you from stress and insomnia. Buona notte!
Camp Out In The Quietest Place In America
Located in the Hoh Rain Forest in Olympic National Park in Washington, the research project One Square Inch has found what is potentially one of the last spaces in our country that is untouched by human and man-made noises. While the noises of nature are bountiful, you won't hear any cars, planes, or hums of electronics nearby.
Although the coordinates for this "quietest place" are only one square inch, you can camp nearby in the Hoh Rainforest Campgrounds and enjoy a restful snooze under the stars. (No noise machine needed, nature provides it all this time!)
Photo by Ben Eubank on Unsplash
Desert Dreaming At Canyon Ranch
The ultimate wellness retreat, Canyon Ranch in the Catalina Mountains of Arizona is perfect for a luxurious desert getaway where you rejuvenate your mind and body. Amongst many other health-promoting experiences, the Sleep Enhancement experience includes a session with a licensed therapist to uncover some causes of your sleep issues and how to improve them.
Why not bring a new plant into the bedroom? Plants give off live-giving oxygen and can improve your health and mood. Between your weighted blanket and a thriving new bedroom fern, you'll be enjoying the best sleep of your life. Canyon Ranch combines both modern and Eastern therapies to restore your overall health. They also have resorts in California, Nevada, and Massachusetts, making it ideal no matter what part of the country you're in.
(One more bonus? If you can get there by car, you can pack your weighted blanket for some even better sleep!)