Bearaby's 6 Favorite Sustainable Brands
We believe that all individuals, businesses, and organizations can play a role in improving the health and sustainability of our environment.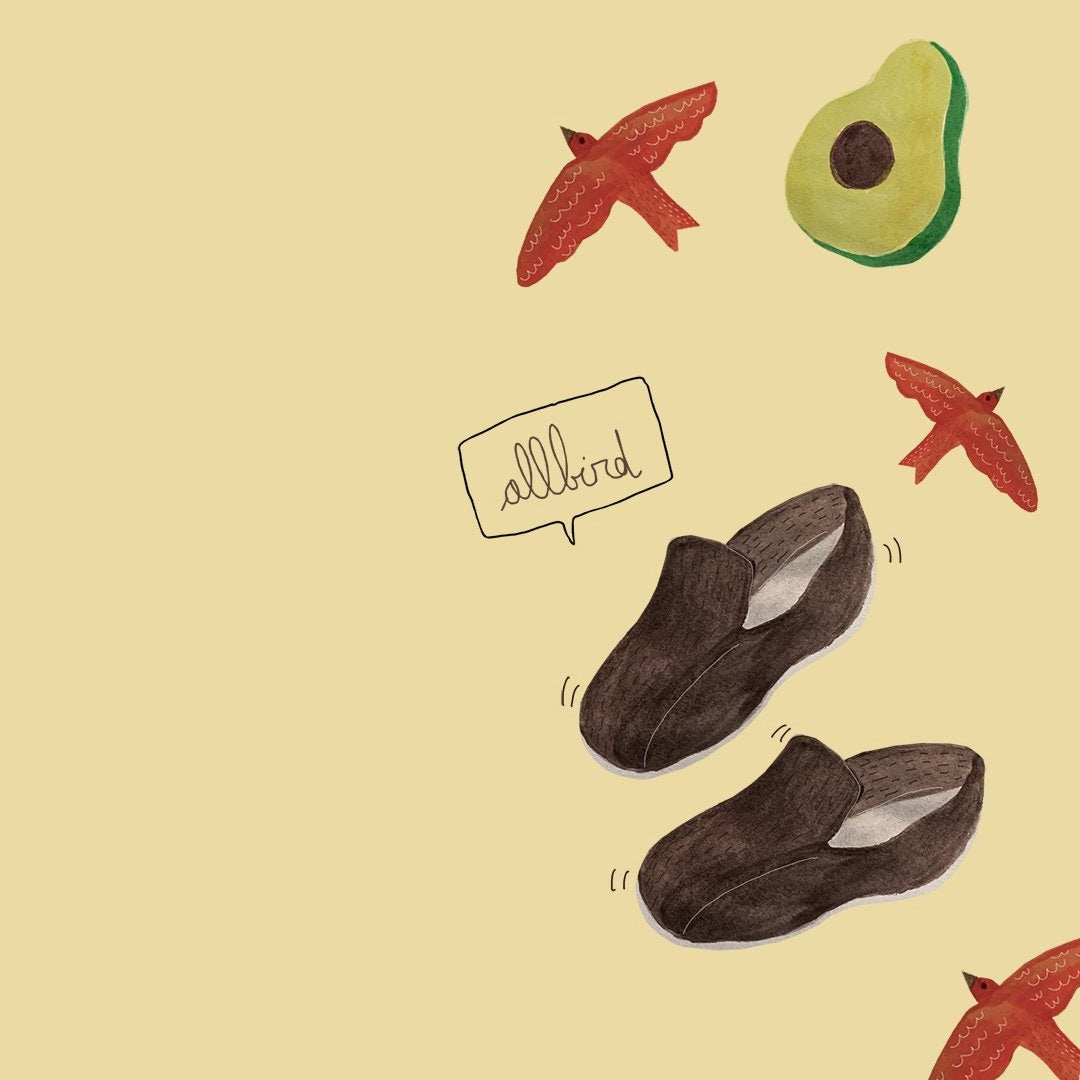 Bearassentials
Running an eco-friendly and environmentally responsible company takes thoughtful efforts and more, well… effort. But prioritizing our planet is crucial at this point in time, and we gotta give props to those who are doing their part.
Companies can be eco-conscious in a myriad of ways, some of which include eliminating plastic packaging or single-use plastics, striving for the B-corp certification, and giving back to worthwhile charities or nonprofits.
Investing in higher-quality products that are built to last for years and years is a great way to support these businesses while supporting the health of our environment, and putting smiles on customer's faces.
Did you know?
80% of the forests in the world have already been destroyed, and a single tree can be home to hundreds of species, from tiny insects to our favorite animal, the koala. Environmental charities, like One Tree Planted, help to make sure all of our forest friends can flourish.
We believe that all individuals, businesses, and organizations can play a role in improving the health and sustainability of our environment. That's why we do our part by providing plastic-free packaging, sourcing from sustainable materials as much as we can, and giving back to our favorite charities. But, enough about us. We also love to learn more about how other companies are helping to fight for our planet. From shoes to shampoo, we've got a list of six superstar brands and their products that are doing their part to save our environment.
1. Allbirds Shoes
One of the many things we love about Allbirds is their love for the eucalyptus tree, which happens to be our favorite tree, too! Both Bearaby and Allbirds use TencelTM Lyocell, the sustainable tree fabric sourced from eucalyptus that makes up our Nappers and their comfy shoes. Allbirds partners with ZQ Merino, the world's leading ethical wool brand, to make sure the animals that provide them with the wool for their footwear are protected. You can be sure that the wool in your shoes came from healthy and happy sheep that didn't get harmed.
Not only that, but the eco-warriors behind Allbirds also partner with Sole4Soul to give gently used shoes to those in need. And that's not ALL that they do. Each pair of Allbirds shoelaces are made from recycled water bottles, and their packaging is made from 90% recycled cardboard. The eco-conscious company is also a certified B-corp, which means they are in a super-special club of businesses that have met the highest standards of social and environmental responsibility and transparency. It's pretty obvious that we're all about Allbirds.
Credit: AllBirds
2. Package Free Shop For Personal Care
Founded by one of the pioneers of the zero-waste movement, the Package Free Shop is exactly what it sounds like. A space dedicated to providing household and personal necessities with the bare minimum of packaging, or none at all. Avoiding single-use plastics and unnecessary packaging is a goal that we share with PFS. Some products are required to be in just a little bit of protective packaging (like toothbrushes), but PFS finds creative ways to offer those products in 100% recyclable or compostable packaging.
If you live in New York, head to their storefront to drop off odds and ends that you're ensure what to do with. PFS has teamed up with Terracycle to responsibly dispose of electronic wires, toothpaste tubes, and that pile of used-up water filters, to name a few. Some stats they can brag about? Package Free Shop has saved 3 million plastic bags and 4 million straws from heading to the landfills since they opened. Let's break out the slow clap for those stats!
3. Patagonia Outdoor Clothing Gear
You've probably seen plenty of Patagonia's puffy jackets adorning every other person on the street, but did you know that they have been a leading business for environmental and social responsibility for the past 40 years? Every aspect of their well-known company is rooted in how it impacts this world and the people who live in it. Patagonia loves for you to wear one of their pieces for your entire life—no marketing ploys to get you to continuously buy more jackets! If any of your items get ripped or ruined, Patagonia has their Worn Wear company to repair it and keep it in your closet for years to come. Pump your brakes fast fashion!
Other all-star qualities: Patagonia was the first company in California to receive their B-corp certification, back in 2012. Some things they do to help save the planet include using recycled or sustainably sourced materials (they're a fan of TencelTM tree fiber, too!), using solar panels or getting LEED-certified (meaning: Leadership in Energy and Environmental Design) on their buildings and storefronts, and drastically minimizing their water use. Patagonia also ensures their employees all over the world are working in safe and humane conditions with fair wages. From their people to the planet, Patagonia is doing their part to make our world better, one fleece vest at a time.
4. by Humankind Refillable Toiletries
Have you ever thought about how many shampoo bottles or soap dispensers you've discarded throughout your life? Unless you're a few steps ahead of us and have already been making your own personal care products, we're going to guess that the count is pretty high. Enter, by Humankind, the company that is fighting against single-use plastic by providing plastic-free and refillable products, like bars of shampoos and soaps. By using shampoo and conditioner bars instead of bottles and mouthwash in tablet form, you can help to reduce the 3 billion plastic-use products that Americans discard each and every year. One dollar of your first purchase will go toward cleaning up the ocean from the overwhelming amount of plastic floating around in it. And don't worry, all of their products are made of non-toxic and safe ingredients. Safe for the planet, safe for you.
5. tentree Clothing
Talk about a descriptive name! Tentree is a B-corp certified clothing company that plants ten trees each time you buy one item. Currently, the eco-conscious brand has planted over 34 million trees, with an inspirational goal of 1 billion trees planted by 2030. They also partner with One Tree Planted, which is the environmental charity we support, too. Another similarity to Bearaby: their use of TencelTM tree fiber and organic cotton to craft their clothing. From water use to waste emitted, tentree is doing their part to reduce their impact on the environment. Not to mention, we want to be wearing those comfortable clothes all year long. Check out each item's "Eco-Log" for a rundown on the water, waste, and CO2 emissions saved by each sweater, shirt, or pair of pants.
Credit: TenTree
6. Avocado Green Mattress
We spend one-third of our lives in our beds, so it's time to make sure we're sleeping on high-quality and non-toxic materials. Avocado Green is paving the way to do just that. Their list of certifications related to sustainability and the environment is a mile long! Here are a few: G.O.T.S. (Global Organic Textile Standard), F.S.C. (Forest Stewardship Council), Climate Neutral Certified, and PETA-approved. Not to mention, Avocado Green also gives back, since they're part of the 1% for the Planet program where 1% of profits go toward helping the environment. Their all-natural, organic, and non-toxic mattresses give back to our planet, while helping us sleep at night. Sounds kind of like someone we know...