Living Green: How To Build An Eco-Conscious Wardrobe
Let's explore some simple ways we can make our wardrobes greener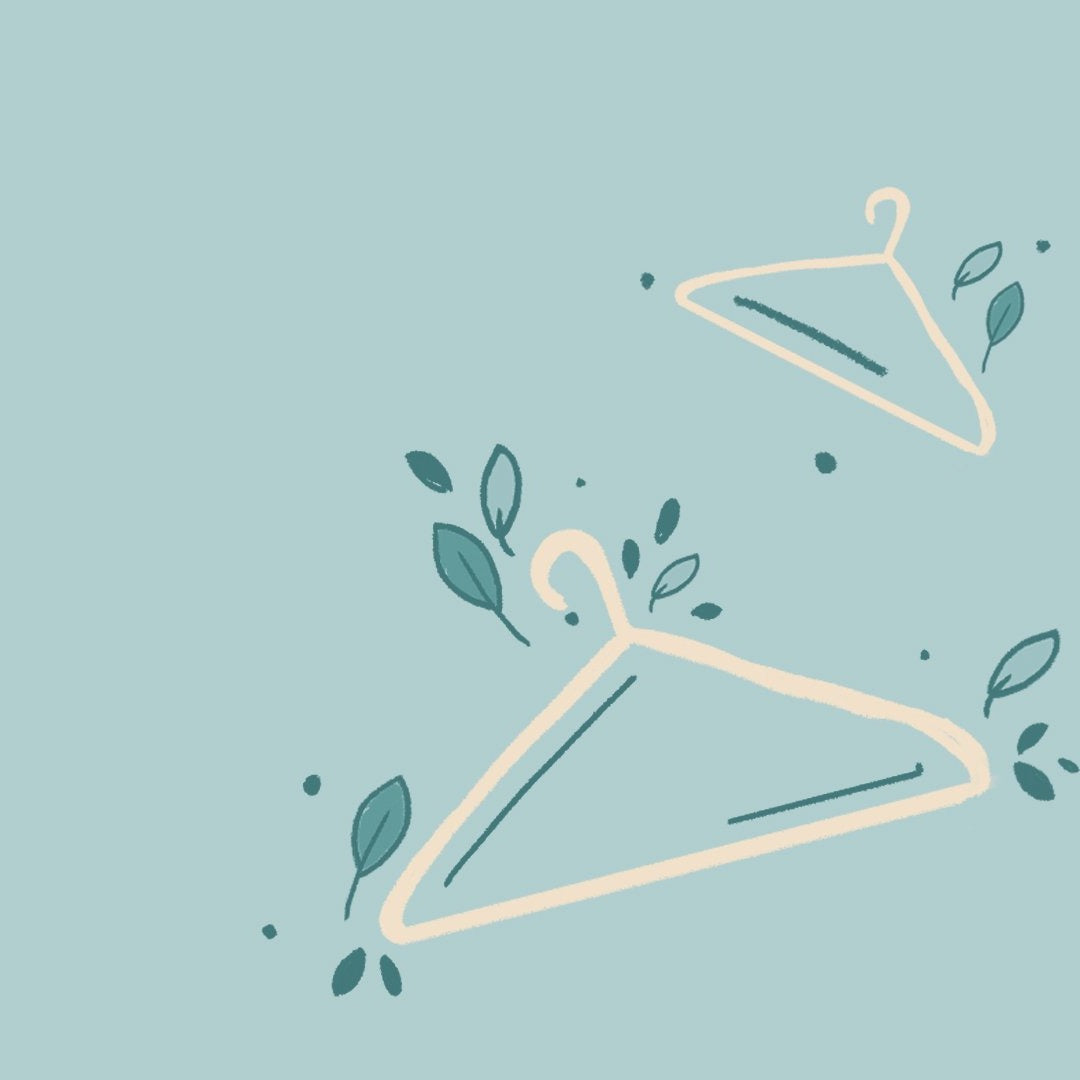 Bearassentials
Fast fashion creates huge amounts of toxic chemicals, suffering, and landfill waste. Stand up for green fashion by supporting brands that are creating sustainable, eco-friendly products.
A few simple steps (like choosing organic fabrics or buying second-hand) can help us shop better and keep a greener wardrobe.
Bearaby weighted blankets are made sustainably with organic fabrics, zero-waste production, and no toxic chemicals.
Did you know?
70 million barrels of oil are used each year to create the polyester fabric used by fast fashion companies. Polyester then takes over 200 years to break down.
Everyone seems to be going green, and we're all for it! Bearaby was founded on the belief that more sustainable choices will make for a better world, and that includes how we shop.
From reusable shopping bags to eco-friendly soaps, people are finding innovative ways to make smarter consumer choices and create less waste. It's getting easier to spot the more environmentally friendly choices to keep our homes in tip top shape, but what about our wardrobes?
Thankfully, there's no need to give up our fashion sense in order to protect the environment. Eco-conscious and sustainable fashion brands are popping up everywhere, giving us good reasons to shop. Let's explore some simple ways we can make our wardrobes greener and check out the innovative brands that are leading the movement.
The Faults Of Fast Fashion
Trends come and go, but the waste and pollution from textile factories is forever.
Sadly, the fast fashion industry is one of the biggest culprits in consumer and manufacturing waste. Toxic pesticides are used to grow factory-friendly cotton. Petroleum and chemicals are used to make synthetics like polyester. Dyes, plastics, and waste abounds.
That new top you bought from a big chain fashion brand created pollution in the farm, factory, highway, and in the shop's backroom ages before you even remove the tag. These old trends go on to long outlive our love for them, lingering in landfills for centuries.
Aside from multiplying our landfill waste and encouraging mindless consumerism, fast fashion also negatively affects the workers, manufacturers, and even ourselves. Chemicals and processing done on the farm and in the plants have led to medical complaints and unsafe working conditions. Toxic run-offs contaminate village water sources. Residual chemicals and irritants in our new clothes can cause sensitivity and skin conditions.
With movies and books like The True Cost and Overdressed: The Shockingly High Cost of Fast Fashion bringing these issues to life, it's no wonder than many of us are seeking better solutions and a greener wardrobe. Let's find out how…
Simple Steps To A Greener Wardrobe
Resist the urge to run out and buy a whole new wardrobe just yet – let's cover some key starting points to developing an eco-fashion sense you can be proud of.
Only buy what you love.
The first step to having a greener wardrobe is to purchase less. Avoid trendy items that you'll want to toss next season. Choose styles you know you love and a focus on timeless pieces.
Cherish clothes that last a long time.
It's far better for the planet – and your pocketbook – to spend more on a few clothes that will last than to buy many items that won't survive a few years. This keeps great quality items in your wardrobe and out of landfills.
Refuse anything that requires dry cleaning.
Dry cleaning uses harmful carcinogenic chemicals and can become costly. Keep your dry-cleaning needs to a minimum.
Take better care of your clothes.
Don't do the dirty work in your favorite pieces. When doing housework, car maintenance, or even cooking, change into some less-loved clothes.
Hunt in vintage or second-hand stores.
You likely won't find tons of eco-friendly fabrics in a vintage or second-hand shop, but you will be saving the planet by recycling. There are some amazing finds in these stores if you can offer some patience and an open mind. In many cases, you'll also be supporting the community or a local organization when you shop second-hand.
Choose organic cotton or sustainable fabrics like Tencel or bamboo.
For the health of our planet, the health of fashion workers, and even our own health, seek out organic or sustainable fabrics. These fabrics are made without harmful pesticides, chemicals, and wasteful manufacturing processes. They are safe to wear close to the skin and feel amazing.
Photo by Alyssa Strohmann on Unsplash
Repurpose or donate what you're done with.
When you are truly done with an item, try to find a way to repurpose it or donate to a trusted second-hand store to pass it on.
Fashion Of The Future
Bearaby supports any brand that has made the conscious decision to use materials, practices, and core values that help to protect our planet. Here, we'd like to share a few brands that are getting it right!
Everlane
Everlane offers high-quality, minimalist clothing with extra-clear transparency. They work ensure ethical production practices and provide high-end basics for an affordable cost.
Pact
Pact specialized in beautiful pieces made from organic cotton. The Colorado-based business maintains Fair Trade standards and close connections with the non-GMO farms that grow their soft-as-can-be cotton. You'll find wardrobe must-haves for the whole family, as well as amazingly soft towels (and sheets to use under your weighted blanket).
Kotn
Kotn is a Toronto-based brand with a passion for Egyptian cotton. The brand is hands-on in the Nile Delta to ensure the best farming and manufacturing practices possible. They not only promise sustainability for the environment, but for your wardrobe too – they estimate their average t-shirt could last far beyond thirty wears while getting softer every time.
Eileen Fisher
Eileen Fisher is a pioneer in the sustainable fashion trend. Along with eco-friendly fabrics and packaging, Eileen Fisher designs their clothes with the idea that less is more. Their minimalist and timeless pieces allow you to make endless outfits with just a few key pieces.
Organic Basics
Basics offers simple and classic wardrobe basics made with organic cotton or Tencel – just as their name implies. Replace synthetic items with Organic Basic's quality tank tops, t-shirts, bras, underwear, leggings, sweats, and more.
Homebody
No wardrobe would be complete without a set of earth-friendly, super-soft pajamas. Homebody specializes in high-quality Tencel sleepwear, which pairs perfectly with your Bearaby Tree Napper.
Shop And Dress Smarter
With eco-conscious brands shedding the light on the harsh truths of the fashion industry, we are more motivated than ever to make better choices and shop smarter.
At Bearaby, we believe that getting dressed in the morning (or slipping on your cozy pajamas at night!) should be fun and guilt-free. Take a good look at what's currently in your closet and devise a clear plan for the next time you shop. Keep an eye out for organics, sustainable fabrics, or second-hand steals.
Rest easy - you'll never have to worry about toxic chemicals or landfill waste with Bearaby. While we're not exactly a fashion brand, we do love "wearing" our weighted blankets around the house and to bed! "Dress" your couch with a cozy Cotton Napper or "accessorize" your bed with a little TENCEL. No matter how you enjoy your Bearaby, you'll be benefiting from a chemical-free, zero-waste, clean-conscience weighted blanket.