How To Choose The Right Charity To Support With Your Business
When it comes to supporting charities, we've chosen organizations that tie in closely to our key values of self-care and sustainability. That's why we've partnered up with NAMI and One Tree Planted.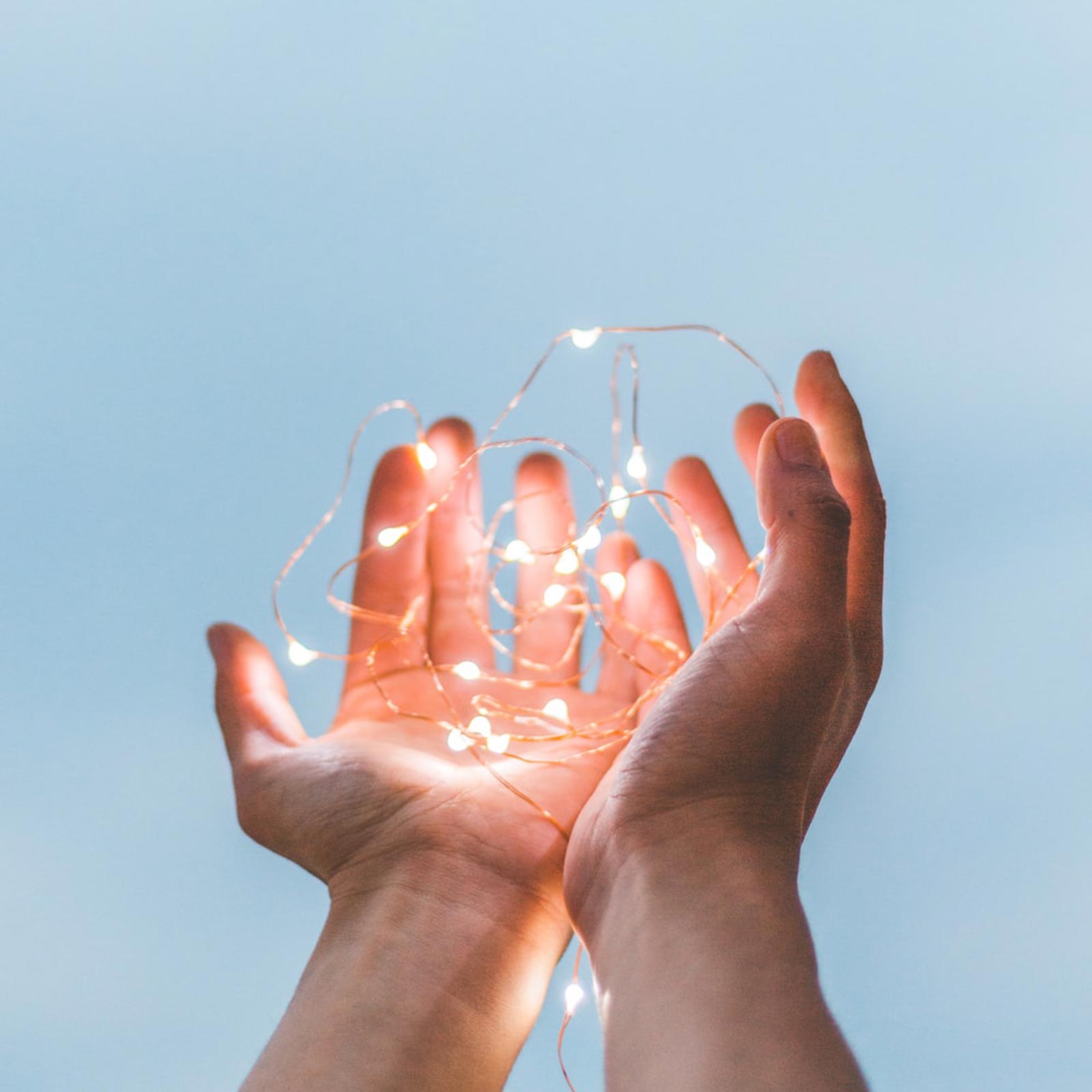 Bearassentials
Besides being all about the benefits of weighted blankets, here at Bearaby we're big on things that advocate simple self-care, while taking good care of our planet too. Supporting charities that champion these causes is how we as a business give back.
We've partnered up with the NAMI Helpline as well as One Tree Planted - go check out the amazing work these charities do!
When choosing a charity, bear in mind what it says about your business. Stick to supporting a cause that sits well with your company ethos and your business' budget.
Did you know?
That more than 50% of the world's timber and 72% of its paper is consumed by only 22% of the world's population (USA, Europe and Japan). More planting, less printing.
At Bearaby, we try to give back in ways that are meaningful, for both our customers and our planet. We thought we'd share a little more about the way we as a business do things, the non-profits we support and our thinking on how to best choose the right charity for your business.
The Bearaby Way
Of course our cosy little company is all about great sleep (we do make weighted blankets after all!) but we mindfully make our blankets because we truly care about helping people take better care of themselves. Simply and naturally.
We're also focused on the fact that our planet shouldn't suffer in order for us to find relief. This is central to our brand values. We're big on sustainable material choices, zero-plastic packaging and closed-loop manufacturing. We're also bold about challenging industry norms to pause, rethink and put sustainability at the top of the priority list.
When it comes to taking care of ourselves and the planet, the Bearaby way means no compromises.
It also means making space for giving back. When it comes to supporting charities, we've chosen organizations that tie in closely to our key values of self-care and sustainability. That's why we've partnered up with NAMI and One Tree Planted.
NAMI
The National Alliance on Mental Illness (NAMI) is a US-based group that is dedicated to building better lives for those affected by mental illness. Starting out in the 1970's as a group of family members gathered around a kitchen table, NAMI is now an association with more than 500 affiliates.
One of the many valuable ways NAMI supports and educates communities about mental health is through the NAMI Helpline. This toll-free line responds to thousands of requests for guidance, information and support to people suffering from or taking care of someone with mental illness.
At Bearaby, we know that it's okay not to be okay. We're a brand that believes self-care is vital to staying mentally fit, and that's why we talk about mental health struggles openly, honestly, and candidly. In this spirit we're committed to make a contribution from every blanket we sell, towards the NAMI Helpline.
One Tree Planted
One Tree Planted is an environmental non-profit that plants trees across the world in regions that have been affected by fires or floods. This global reforestation organization creates jobs, strengthens communities and protects biodiversity, one tree at a time.
Bearaby is a tree-hugging, earth-loving, sustainably-minded brand, so getting behind One Tree Planted's vision was a no-brainer for us. They're an on-the-ground charity, working to replenish the forests of California by planting trees across the state. For every Tree Napper purchased, we donate to OTP so they can plant a tree on your behalf.
Choosing The Right Charity For Your Business
Choosing the right charity is an important business decision. As a company, we know that every decision we make has a lasting impact on the world we live in. Here's our two cents on deciding what's best for your business when it comes to charitable donations:
Find a cause that's a natural extension of your brand
Partnering with charities that echo your brand values strengthens your business ethos as well their cause. Take an objective look at the message your company sends by what it supports, and make sure it's on-brand.
Do your due diligence
Using an online rating tool like GuideStar.org or CharityNavigator.org can be helpful when doing due diligence on a potential partnership.
Allocate reasonable time and resources to get to know the ins and outs of a charitable organization before committing to financial support. (Maybe even sleep on it - under one of our Nappers of course!).
Think about sustainability
Supporting charities that aim to further environmental sustainability is crucial with our disconcerting current climate. But in this particular case, we're referring to making sustainable financial commitments when choosing a charity.
The gist is simple: don't over-commit. Ensure you have the revenue to afford your donations by opting to donate a percentage of your profits, or a specific amount of money per item you sell. This model allows your business to honor its commitments and aids budget planning on the charity's side too.
Considering volunteering
Supporting a cause doesn't always have to mean financial contributions. Donating company time to volunteer for a good cause is a great way of giving back. It also cultivates connection with your local community.
Photo by Anna Earl on Unsplash
Some Final Food For Thought
During the 1990's humanitarian entrepreneur, Dan Pallota, raised nearly $300 million in support of breast cancer and HIV/AIDS research. When it comes to choosing charities, his advice is to dig deeper into their business model. This means looking at how an organization keeps track of their activities, and how they measure progress.
A charity that is serious about data collection reflects an earnest approach to tracking their progress and, perhaps more significantly, adjusting strategy according to what that progress data is saying. Interestingly, this doesn't mean that an organization's overall progress or effectiveness should be a deal-breaker in deciding if you're going to donate or not.
Some nonprofits champion causes that, with adequate support, are solvable. Others tackle issues that are extremely difficult to solve and when lobbying these causes there aren't always big, visible strides of progress. Only microsteps, paving the way to improved circumstances. Now there's some food for thought.
At Bearaby, our drive to bring meaningful, noticeable change is bundled into every blanket we produce, is sealed into every box we ship, and is felt by every charity and non-profit organization we partner with.
We give back so we can make the most meaningful impact possible. And we've figured out that by leading the change, as well as being part of the solution, we're helping our world move towards a cleaner, greener, and altogether better future.